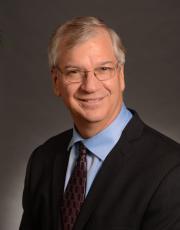 BRIDGEPORT – Steptoe & Johnson Chief Information Officer Andrew Z. Adkins III has been named to the inaugural 2013 Legal Business Trailblazers and Pioneers by the National Law Journal.

Adkins was included in the list for his accomplishments in the area of law firm technology.

The NLJ Pioneers list includes 50 legal industry professionals classified as Connectors, Communicators, Strategists & Drivers, and Technologists. According to NLJ, the list contains the people "who have truly moved the needle" in changing the business side of the legal industry.

Adkins is a renowned author and legal technology influencer; he is widely considered to be one of the industry's first legal technology consultants. Adkins joined Steptoe & Johnson in 2011 after establishing and leading the Legal Technology Institute at Florida Levin College of Law at the University of Florida for many years. Adkins also chaired the American Bar Association TECHSHOW and co-chaired the LegalTech Conferences for seven years. He is also a U.S. Navy veteran.

"Andy has been an asset to Steptoe & Johnson since his first day as CIO," said CEO Susan Brewer. "With Andy's leadership, the firm's technological capabilities have expanded which means we can work faster from more locations, while maintaining our high level of security, to help our clients meet their goals."

Steptoe & Johnson is an energy law firm celebrating 100 years in business. For more information, visit www.steptoe-johnson.com.