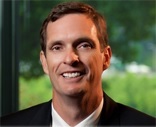 HUNTINGTON (Legal Newsline) - A hearing on Ford's motion to dismiss a class action lawsuit that alleges its vehicles are subject to unintended acceleration was held on Thursday in the Sidney L. Christie Federal Building and U.S. Courthouse in Huntington.

District Judge Robert C. Chambers presided over the hearing.

The suit, which was filed last year and includes plaintiffs from more than 30 states, alleges Ford vehicles equipped with an electronic throttle control system are vulnerable to sudden unintended acceleration.

The plaintiffs claim Ford should have prevented such incidents by including the brake-over-accelerator system or other fail-safe systems in its vehicles.

J. Tracy Walker IV, an attorney for Ford with McGuire Woods, said the plaintiffs did not allege any reason for the sudden acceleration event to happen.

"In their complaint, the plaintiffs never say if the alleged event caused them to stop using their vehicles and there is no allegation of what needs to be fixed," Walker said.

The plaintiffs are not seeking repair costs, personal injury or property damages. They allege they would not have purchased the vehicles, or paid as much to do so, if they had known about the unintended acceleration problem.

"They are seeking for a diminution of value of their vehicles, not for injuries," Walker said.

Walker said car companies have added alerts and assisted driving things to vehicles, but vehicles made before these were added were not defective.

"Essentially, the plaintiffs are saying all vehicles made before these were added were not rendered defective once the newer vehicles were made," Walker said. "Their only allegation is that Ford should've made these vehicles more safe by adding this feature."

A number of the plaintiffs in the case have not actually suffered a sudden acceleration event, but fear that they might because of the type of car they have.

"These plaintiffs shouldn't have a case," Walker said. "They are saying that they might have a problem in the future, but don't have one now. You have to allege injury, not just the manifestation of the event."

Niall A. Paul, an attorney for the plaintiffs with Spilman, Thomas & Battle, said the plaintiffs are not enjoying their vehicles and are panicked when they have to drive them. Some plaintiffs have not been able to sell their vehicles or cannot afford to do so and are as risk every time they get behind the wheel.

Paul said the Electronic Throttle Control System is defective in the vehicles, which was present from the moment the cars were driven off the lot when they were purchased.

"The brake override accelerator is only part of the way to fix this problem," Paul said. "The ETCS can only detect single-point failure - not multi-point failures."

Paul said it is supposed to trigger a reaction, but it is not always the right one.

"This problem is real," Paul said. "It exists. And, through discovery, I think we will be able to prove that Ford knows it exists."

Adam J. Levitt, an attorney for the plaintiffs with Grant & Eisenhoffer, said his team has adequately pleaded its claims that the plaintiffs suffered a diminution of the value of their vehicles.

"These vehicles had the defect at the time of sale," Levitt said. "If you had 100 airplanes and one fell out of the sky, that doesn't mean the other 99 don't have the same defect."

Levitt said if consumers were made aware of the defect in the Ford vehicles, they would not have bought their vehicles or would have paid significantly less for them.

"The basis of consumer class actions is holding a manufacturer responsible," Levitt said. "Ford has installed fail-safes in newer cars in Europe, but not here in America. Would you pay for a car with the propensity to go out of control?"

The lawsuit, which alleges that purchasers of Ford, Lincoln and Mercury vehicles made from 2002 until 2010 were defective, was filed March 28 in the U.S. District Court for the Southern District of West Virginia at Huntington. The defendant's motion to dismiss was filed June 27.

The vehicles equipped with an electronic throttle control, but no adequate fail-safe systems to prevent incidents of sudden unintended acceleration, according to the complaint.

The plaintiffs are also being represented by Nathan B. Atkinson of Spilman, Thomas & Battle PLLC; John E. Tangren of Grant & Eisenhoffer PA; Mark DiCello and Robert F. DiCello of the DiCello Law Firm; Guy R. Bucci, Timothy C. Bailey and Lee Javins of Bucci Bailey & Javins LC; James R. Bartimus and Stephen M. Gorny of Bartimus, Frickleton, Robertson & Gorney PC; John T. Murray of Murray & Murray Co. LPA; John Scarola and C. Calvin Warriner III of Searcy, Denney, Scarola, Barnhart & Shipley PA; Joseph J. Siprut and Aleksandra M.S. Vold of Siprut PC; Keith G. Bremer, Alison K. Hurley and Benjamin L. Price of Bremer, Whyte, Brown & O'Meara LLP; E. Powell Miller and Richard L. Merpi II of the Miller Law Firm PC; Grant L. Davis and Timothy C. Gaarder of Davis, Bethune & Jones LLC; and Edgar F. Heiskell III.

Ford is also being represented by Michael Bonasso, William J. Hanna, Susan W. Romaine, Bradley J. Schmalzer and Jeffrey A. Holmstrand of Flaherty Sensabaugh Bonasso PLLC; Andrew J. Trask of McGuire Woods LLP; and Peter J. Fazio of Aaronson Rappaport Feinstein & Deutsch LLP.

On Dec. 4, Ford filed its memorandum in opposition to a requested preliminary injunction that, if granted, would make the company issue a safety advisory that would inform drivers of certain Ford vehicles how to handle unintended sudden acceleration issues.

The motion was filed Nov. 18 by plaintiffs attorneys who claim Ford owners are in danger of significant injury or death.

U.S. District Court for the Southern District of West Virginia at Huntington case number: 3:13-cv-06529

From Legal Newsline: Kyla Asbury can be reached at classactions@legalnewsline.com.