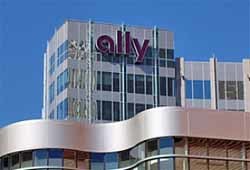 BECKLEY -- A West Virginia man is suing over claims debt collectors used unlawful means to collect money owed.
Michael S. Bragg filed a lawsuit Feb. 12 in Raleigh Circuit Court against Ally Financial Inc. and Agricredit Acceptance LLC, citing the West Virginia Consumer Credit and Protection Act.
According to the complaint, the defendants used unlawful means to collect money owed by the plaintiff, including harassing phone calls and purposely causing emotional distress.
Bragg is seeking no more than $75,000 in damages.
He is being represented in the case by attorneys Ralph C. Young, Christopher B. Frost, Steven R. Broadwater Jr. and Jed R. Nolan of Hamilton, Burgess, Young & Pollard PLLC. The cases have been assigned to Circuit Judges H. L. Kirkpatrick and Robert A. Burnside.
Raleigh Circuit Court Case Nos. 14-C-126-K and 14-C-127-B