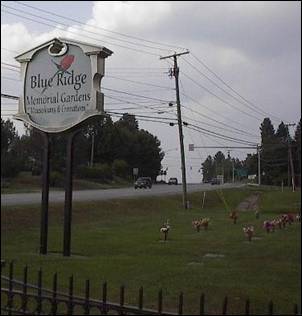 BECKLEY -- A Raleigh County woman is suing over claims she sustained serious injuries after falling in a sink hole at a cemetary.
Linda D. Moore filed a lawsuit March 6 in Raleigh Circuit Court against S.E. Cemeteries of West Virginia, doing business as Stewart Enterprises, and Blue Ridge Memorial Gardens, citing negligence.
Moore claims on April 20, 2012, she was at the defendant's cemetery, at 5250 N. Robert C. Byrd Drive in Beckley, when she stepped into a grass-covered sink hole and fell, sustaining injuries. The suit alleges Moore twisted her ankle and landed directly on her chest, injuring her chest, left foot and ankle. According to the brief, the negligence of the defendant in keeping the grounds safe caused Moore's injuries that cost her more than $49,000.
Moore is seeking damages in an amount justified by court.
She is being represented in the case by Fayetteville attorneys Kevin B. Burgess and Christopher B. Frost of Hamilton, Burgess, Young and Pollard PLLC.
Raleigh Circuit Court case number 14-c-197-B