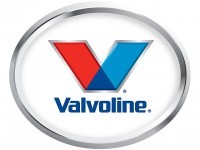 HUNTINGTON – A Huntington-area Kwik Lube is being taken to court again for allegedly advertising the use of Valvoline brand oil at its store, despite not having a contract with the company.
Plaintiffs Ashland Inc. dba Valvoline and Ashland Licensing and Intellectual Property LLC filed their complaint in the U.S. District Court for the Southern District of West Virginia in Huntington July 16.
Ashland Inc. is the sole member of ALIP, which holds as a corporate asset the Valvoline registered trademark.
The named defendants are Cabell County resident Jeff Randolph dba Kwik Lube. Randolph leases and operates the Kwik Lube on Third Avenue.
The plaintiffs, in their 13-page complaint, allege that Randolph's store has been advertising the use of Valvoline oil, despite not being under a contractual agreement with Valvoline – and this isn't the first time.
The plaintiffs previously sued Randolph in federal court for trademark infringement, claiming he was advertising his business as an authorized Valvoline retailer.
Last year, the court entered an order permanently enjoining Randolph from using the plaintiffs' registered trademarks for retail purposes and doing anything to mislead the public into believing his store is affiliated with the company.
However, Randolph refused to remove any signage in compliance with the court's order.
The plaintiffs then filed a motion for contempt, which was granted.
Randolph removed the signage, but the plaintiffs contend he continued to advertise oil changes using Valvoline products.
To confirm, Ashland Inc. sent two of its employees to the store.
Though they were told by an employee at the store that, yes, Valvoline products were used and stored in "bulk tanks," it was later discovered that the oil used was not Valvoline oil, as advertised.
"The defendant's use of non-Valvoline oil and palming it off as genuine Valvoline product constitutes conduct which adversely affects the reputation of Valvoline and disrupts the goodwill associated with Valvoline and its trademarks," the plaintiffs wrote in their complaint. "This type of action is not only a violation of Valvoline's trademarks, but constitutes actual fraud on the general public."
They continued, "Defendant's use of non-Valvoline products allows the defendant to advertise the quality of Valvoline oil to generate customer business, while at the same time charging a lower price for what is perceived to be the same service as offered by other Valvoline retailers, in the area, at higher prices."
The plaintiffs want the court to award them judgment; issue a preliminary and permanent injunction; and require the defendants do an accounting of all oil changes performed and that for each oil change referencing Valvoline oil that such monies be paid by the defendant to the plaintiffs as damages.
They also are seeking punitive damages "to prevent this conduct from occurring in the future."
J. David Bolen and Alexis B. Mattingly of Huntington law firm Huddleston Bolen LLP are representing the plaintiffs.