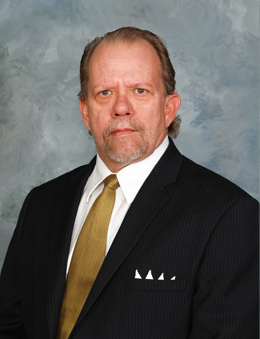 MARTINSBURG – Martin & Seibert shareholder Michael M. Stevens recently served on the faculty at the 29th installment of the ACI Bad Faith and Litigation Forum in Orlando, Fla.
The conference brings together seasoned in-house professionals, top law firms and experienced jurists from across the nation to discuss emerging trends in "bad faith" litigation.
Stevens discussed the rise of alternative – and often creative – theories of recovery for extra-contractual damages that are independent of the traditional "bad faith" paradigm.

Additional topics addressed during the conference included good faith best practices—appropriately adjusting claims with a thorough investigation, avoiding lowball settlements, keeping the insured advised, and properly training adjusters and claims handlers; the latest on discovery disputes and requests: claims files associated with institutional bad faith/class action litigation; attorneys utilized as experts; and how different jurisdictions respond to questions of attorney-client privilege in bad faith litigation; procedural issues in bad faith litigation: removal from state to federal court, low limit policies in UIM and UM cases, choice of law, and jurisdictional differences for establishing bad faith; recognizing the red flags in demand letters to avoid bad faith set ups and how insurers can use the bad faith set up defense to their advantage; understanding the scope and limits of duty to defend, duty to settle, and initiating settlement; and asserting bad faith claims as an additional insured.