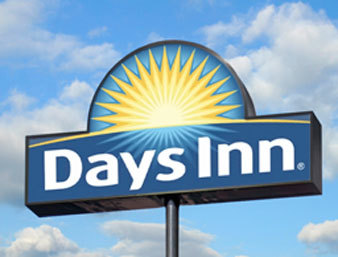 PRINCETON – Former guests are suing Days Inn of Princeton for chlorine poisoning and negligence.
K.A.K. Investments Inc. is doing business as Days Inn of Princeton.
Deborah Trent, Mark Shumate and Days Inns Worldwide Inc. were also named as defendants in the suit.
On March 29, 2013, Kimberly Asbury; Bonnie McPeak; Lori Moore and her child, Cadence Moore; Kyle Paul and Sarah Paul, children of their father, Ed Paul; Anneera McPeak and Douglas McPeak, the children of their father, Stephen McPeak were guests of Days Inn of Princeton and made use of the hotel's swimming pool for three to four hours daily until April 1, 2013, according to a complaint filed March 17 in Mercer Circuit Court.
The plaintiffs claim on April 1, 2013, while Bonnie McPeak, Kyle Paul, Sarah Paul, Anneera McPeak and Douglas McPeak swam in the morning and then went bowling in the afternoon and had lunch at the hotel. In the afternoon, they went back to the pool, and within 30 minutes, the plaintiffs were suffering from a rash, choking and difficulty breathing.
The plaintiffs left the pool and immediately showered to remove the toxic chemicals that the defendants negligently, intentionally and recklessly placed in the pool sometime between 12 p.m. and 3:30 p.m. on April 1, 2013, according to the suit.
The plaintiffs claim when the symptoms did not abate, Princeton Rescue Squad was called and transported them to Princeton Community Hospital, where they underwent treatment for chlorine poisoning.
After all the plaintiffs were treated at the hospital, they returned to their hotel room at 2:30 a.m. on April 2, 2013, and at 8 a.m., Trent, the manager of the hotel, called Bonnie McPeak and told her that she and the children must leave the hotel immediately, according to the suit.
The plaintiffs claim after being forced to leave the hotel, they drove to Holiday Inn Express and were told they had a room available, however, Trent was also the manager of that hotel and refused to rent the plaintiffs rooms and told them they were not welcome there.
The defendants were negligent in failing to follow that state law concerning the administration of chlorine and failed to test twice a day to determine the levels of the chlorine necessary to bring the pool to the appropriate levels required by law, according to the suit.
The plaintiffs claim denying lodging to them was willful and malicious conduct and caused them damages.
The plaintiffs are seeking compensatory and punitive damages with pre- and post-judgment interest. They are being represented by Randal W. Roahrig of the Roahrig Law Firm.
Mercer Circuit Court case number: 15-C-93