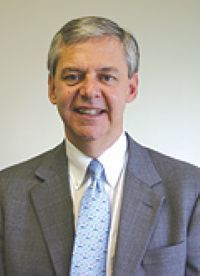 CHARLESTON - West Virginia Chamber President Steve Roberts will travel to Washington, D.C. on Wednesday to call attention to the importance of the state's energy producing sector at the States & Nation Policy Summit sponsored by the American Legislative Exchange Council (ALEC).

"The abundance of energy resources in the Mountain State are critically important to both our state and the nation," Roberts stated in a release.

"I plan to take our story to the nation's capitol and make sure both state and federal officials hear loud and clear our need for energy-related jobs to supply the nation with the energy it so desperately needs."

Roberts will be moderating an energy panel at the Policy Summit, and will also be making a statement on behalf of West Virginia's energy industry.

The West Virginia Chamber of Commerce is the state's largest, most influential business organization with members in all 55 counties, who employ over one-half of the state's workforce. The West Virginia Chamber is recognized as the state's voice for free-enterprise competition and efficient government. For the past three years, the organization has been acknowledged nationally as the best state chamber in the country for member growth, retention and loyalty.

ALEC works to advance the fundamental principles of free-market enterprise, limited government and federalism at the state level.