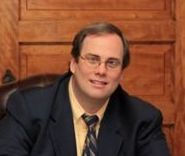 By WOLFE LAW FIRM

The West Virginia House of Delegates has adopted a resolution that would analyze rules requiring the state Supreme Court to provide reasons for refusing a party's appeal. The resolution was inspired by the complaints of groups like the American Tort Reform Association, which described West Virginia as the nation's Number Two "Judicial Hellhole" due to its failure to ensure a right of appeal. The resolution will now go to the Senate Judiciary Committee.

Initially included with the resolution was an amendment that would study the effectiveness of intermediate courts of appeal. Right now, West Virginia is one of the few states where the Supreme Court is the only court of appeal. The amendment was rejected by voice vote. On a previous occasion, a bill creating an intermediate level court passed in the Senate, but was defeated in the House of Delegates Judiciary Committee.

Business interests have been pressing for an intermediate appellate court, claiming that they have been denied the right to appeal a circuit court ruling otherwise. They have attempted to establish a separate intermediate court for business matters, but without much success. However, a trial lawyer's group, West Virginia Association for Justice, disagrees, stating that an intermediate court would be a waste of taxpayer money and would delay the resolution of lawsuits.

Even without the creation of a new appellate court, business interests may have a little more of what they want with the new resolution. If the new rules for the West Virginia Supreme Court are not efficient or effective, it might create a groundswell for creating an intermediate level court.

As we at the Wolfe Law Firm have stated before, it might be to West Virginia's benefit to have an intermediate level appellate court, given the Supreme Court's heavy work load as the only court of appeal. Contrary to the concerns expressed by the West Virginia Association for Justice, an intermediate level court might allow cases to be heard and resolved sooner, rather than delay resolution. You could also argue that it is not objectively fair to deny certain litigants an absolute right to appeal, even if those litigants are powerful, self-interested businesses.

So an honest debate about whether West Virginia's two-tier system -- circuit court and then supreme court -- is truly the best system for West Virginia residents is a debate worth having. And any attempt by our state legislators to ensure that our system is both efficient and effective is welcome. That said, businesses that cannot appeal in court still have a multitude of channels open to them that the average plaintiff does not have. For an individual injured by the acts of a business, sometimes the only option available is to hire a West Virginia personal injury attorney and bring an action in court. If the new resolution does eventually pave the way for an intermediate appellate court, let us hope that the state legislature will look at the other ways in which the playing field is uneven and make the necessary corrections there.

The Wolfe Law Firm is an Elkins personal injury firm founded by Dorwin Wolfe.