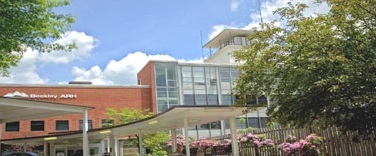 CHARLESTON – Psychiatric drugs are not compensable medication for a Workers' Compensation claimant who suffered an electric shock on the job, according to a ruling from the state Supreme Court.

The unanimous ruling was filed by the court on May 14.

On Jan. 7, 1997, Petitioner Drema Sue Stover received an electric shock in the course of her employment at Beckley Appalachian Regional Hospital. For this injury, Stover was awarded permanent partial disability.

After her injury, Stover developed psychological symptoms and she received treatment and counseling. In September 2008, she was diagnosed with major depression and proscribed certain psychiatric medications. Her request for authorization for these medications was denied by the claims administrator.

According to the opinion, state law says that the claims administrator is not required to provide coverage for psychiatric services and medication unless the problems are a direct result of a compensable injury.

After the claims administrator's denial, the Office of Judges held that the specific medications Stover was prescribed were not "related or reasonably required for treatment of the claimant's compensable injury."

The Office of Judges found that the only piece of evidence linking Stover's need for psychiatric medication with her previous injury was a Family Nurse Practitioner's statement which it found to be conclusory and unpersuasive. However, they found persuasive other medical professional's statements indicating Stover's need for psychiatric medications to be linked to non-work related factors.

After the Board of Review adopted the findings of the Office of Judges, Stover appealed to the state high court.

"We agree with the Office of Judges that the requested psychiatric medications are not medically related or reasonably required for treatment of Ms. Stover's compensable injury because Ms. Stover's psychiatric problems are not a direct result of the electric shock she received while in the employment of Beckley Appalachian Regional Hospital," the Court wrote.

"For the foregoing reasons, we find that the decision of the Board of Review is not in clear violation of any constitutional or statutory provision, nor is it clearly the result of erroneous conclusions of law, nor is it based upon a material misstatement or mischaracterization of the evidentiary record."