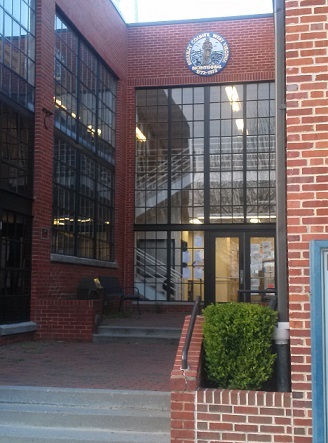 MARTINSBURG – A lawsuit against a member of the Berkeley County Council has been scheduled for a December trial.

On July 17, an amended scheduling order was entered in Jay Russell's lawsuit against Doug Copenhaver, a councilman accused of steering county business to preferred companies.

The scheduling order sets up a December 10 trial and an Oct. 31 discovery deadline. Also, the plaintiff has until Sept. 2 to designate his expert witnesses, and the defendants have until Oct. 1 to do the same.

The lawsuit was filed on May 4, 2012, by Russell, a Winchester, Va., man who was the Berkeley County Facilities Director from September 2006 to November 2011. Copenhaver won election to the Council in 2010 and took office in January 2011.

"Once Doug Copenhaver was elected to the Berkeley County Council, he began to steer county contracts to selected businesses favored by Copenhaver," the complaint says.

Russell says he purchased electrical supplies and equipment from Fastenal because it offered the lowest prices, but Copenhaver often urged him to purchase the same from Tri-State Electric.

On Sept. 9, 2011, Copenhaver arranged a meeting with employees of the facilities department without telling Russell, the lawsuit claims. Russell said an employee notified him of the meeting and he was in attendance for it.

At the meeting, Copenhaver reiterated his demand for the county to conduct business with Tri-State Electrical, the suit says.

"In good faith, Plaintiff opposed Copenhaver on the grounds that purchasing from Tri-State Electric was a substantial waste of County taxpayer money as Fastenal could and would supply the necessary items at a significantly more competitive price," the suit says.

In response, Copenhaver met with Deputy County Administrator Alan J. Davis and County Administrator Deborah Hammond. In his answer to the complaint, Copenhaver said the meeting was to "advise them that the meeting had taken place and to let them know generally what had been discussed."

A month later, Davis told Russell that he was being placed on administrative leave for an alleged violation of Berkeley County's fuel card policy, the suit says.

Eleven days later, Davis sent a letter to Russell that said he was also being charged with theft, misappropriation and unauthorized possession or removal of Berkeley County property or the property of co-workers, the suit says.

The letter also said the matter was being referred to Berkeley County Prosecuting Attorney Pamela Games-Neely. Russell's attorney, Harry Waddell, says Russell has never been charged.

Russell was fired Nov. 10, 2011, by a 3-2 vote by the council. Copenhaver, Elaine Mauck and Tony Petrucci voted in the majority, with Bill Stubblefield and Jim Whitacre voting to keep him.

The issues stemmed from an account separate from the county's general fund that Russell had created for funds gained from selling scrap. Waddell said his client had permission from former County Commissioner Ronald Collins to do so.

"The alleged reasons given to justify Plaintiff's termination were a pretext for the unlawful retaliation against Plaintiff for opposing waste and wrongdoing in the contracting of County purchases of goods and equipment," the complaint says.

Copenhaver filed a motion to dismiss on June 8 that said because the alleged events took place before he filed for bankruptcy on Dec. 7, 2011, the charges against him should be dismissed.

Copenhaver's petition for bankruptcy listed 50-99 creditors owed between $1,000,001 and $10 million.

On Oct. 15, Copenhaver's motion to dismiss the bankruptcy case was granted. It said Copenhaver was current on all obligations with the exception of loans given by Bank of Charles Town.

Copenhaver negotiated a forbearance agreement with BCT that restructures his obligations to BCT that allows him to continue operating his properties and assets. Copenhaver owns Custom Contracting, Snowy River Log Homes and Goodland, LLC.

On April 17, Copenhaver voluntarily dismissed his motion to dismiss Russell's lawsuit.

Supreme Court Chief Justice Brent Benjamin appointed retired Judge Andrew N. Frye, Jr. to hear the suit. Each judge in the Twenty-Third Circuit disqualified himself.

From the West Virginia Record: Reach John O'Brien at jobrienwv@gmail.com.