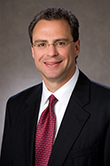 PRINCETON – A Bluefield orthopedic surgeon is facing a likely $850,000 judgment reached by a jury months after he was sued again.

On Oct. 4, a Mercer County jury awarded Willie and Melissa Havens more than $2 million in their lawsuit against Dr. Walid Azzo, but plaintiffs attorney Mark Staun says the $2 million in noneconomic damages that were awarded will be reduced to $623,433, pursuant to a cap on such damages in medical malpractice cases.

If that reduction occurs, that will leave the total judgment at $846,280.87.

Azzo was also sued in Mercer County Circuit Court on May 1 by a woman who alleged her daughter's shoulder surgery caused further injury.

The lawsuit filed by the Havenses in 2010 alleged Azzo treated a broken metatarsal with a short-leg cast and told Willie he could return to work.

Willie says he experienced severe pain and swelling of his leg in the month after.

By December 2008, after he had been instructed by Azzo he could return to work on full duty, Willie had deep venous thrombosis formation in the left distal supervicial femoral vein, the popliteal vein, the peroneal vein and the posterior and anterior tibial veins, the suit alleged.

Deep vein thrombosis is a blood clot.

The lawsuit said Azzo was negligent in failing to assess the possibility of DVT and failed to properly assess his swollen and painful leg during a follow-up visit.

The jury ruled that Azzo was negligent in his care and treatment and that the negligence was a proximate cause of DVT.

The jury awarded $31,532.87 for medical expenses and $191,315 in lost wages. With $2 million for pain and suffering, mental anguish, loss of enjoyment of life and loss of consortium, the original verdict was worth more than $2.2 million.

The jury trial began on Sept. 30.

The lawsuit filed May 1 by Melissa Surber alleged her daughter Kelsey underwent surgery for a labral tear. After the surgery, Kelsey complained of shoulder and neck pain, she says.

The complaint says Kelsey was diagnosed with chronic long thoracic neuropathy. Pain continued after a second surgery, she claims.

From the West Virginia Record: Reach John O'Brien at jobrienwv@gmail.com.