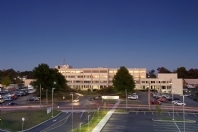 BECKLEY - A patient is suing a hospital doctor after an allegedly improper diagnosis led to continued pain and discomfort.

Leona L. Hagerman and Clayton Hagerman filed a lawsuit dated July 31 against Cordell Honrado M.D. in the Circuit Court of Raleigh County, citing negligence.

According to the complaint, on Jan. 27, Leona Hagerman began experiencing extreme low back pain and numbness and tingling in her lower extremities.

She says that an ambulance was called and she was taken to Raleigh General Hospital. Hagerman claims that while at the emergency room, she complained that her back pain was a 10 out of 10 and that it radiated down her leg, as well as experiencing some urinary problems.

The complaint says that she was examined by Dr. Honrado and after a few hours, she was admitted to Raleigh General for pain control.

According to the complaint, an MRI was performed and results revealed a disc herniation at L4-5 with spinal stenosis and a broad disc bulge. The complaint alleges that Dr. Honrado called an orthopedic spinal surgeon around 7 p.m. on Jan. 27, but informed the surgeon that Hagerman did not have radicular leg pain, did not inform him of her urinary problems and was not showing any signs of cauda equina syndrome.

According to the complaint, on the morning of Jan. 28, Hagerman was seen by another physician and had to be catheterized.

Hagerman also claims that an orthopedic spine surgeon reviewed her films and condition and ordered that she receive an emergency transfer to another facility for surgery to be performed as soon as possible.

The complaint claims that Hagerman was transferred via air transfer to West Virginia University Hospital and underwent an emergency spine procedure. According to the complaint, after the her discharge on Feb. 2, she continued to suffer from loss of bowel and bladder functions, genital sensation and difficulty walking, as well as other permanent damages from cauda equina syndrome.

The Hagermans are seeking damages in excess of the jurisdictional limit. They are being represented in the case by Charleston attorneys Robert V. Berthold, Jr. and Holly G. DiCocco of Berthold Law Firm PLLC.

Raleigh County Civil Action No. 13-C-634.