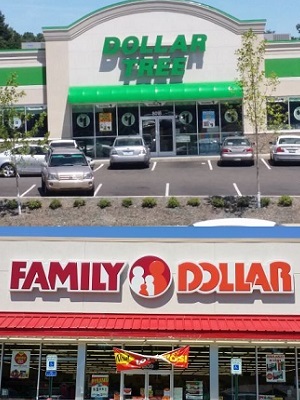 CHARLESTON - Attorney General Patrick Morrisey has announced that a settlement in its investigation of the acquisition of Family Dollar stores by Dollar Tree has been reached.
Dollar Tree entered into a consent order with West Virginia and 16 other states following their review of the proposed acquisition.
Morrisey's office announced the settlement on July 6.
Working with the Federal Trade Commission, Morrisey and the other state Attorneys General are requiring Dollar Tree to sell 330 Family Dollar stores to a new competitor in order to complete the acquisition.
All of the affected stores are to be sold and re-branded as DollarExpress stores, a new chain of deep-discount stores being launched by Sycamore Partners.
"After this merger was announced, our office heard from several consumers around the state about its potential effects," Morrisey said in a statement. "Deep-discount 'dollar' stores are a vital part of our state's retail economy and I want to make sure these stores continue to be competitive and offer the best prices and merchandise possible to West Virginians."
Morrisey said the two companies currently have 150 stores located in the state, serving a large number of residents in both small towns and larger cities.
Dollar Tree stores typically price all merchandise at $1 or less while Family Dollar stores offer additional merchandise for higher prices.
The stores tend to be smaller in size than "big box" stores and are often located within or near neighborhoods.
Of particular focus was the merger's effect in the Huntington market, where the Fifth Avenue Family Dollar store is located just two blocks from a Dollar Tree store.
Morrisey was concerned the merger could substantially lessen competition in the area and give Dollar Tree the ability to raise prices at the Family Dollar store.
As part of the settlement agreement, that Family Dollar store will be sold to DollarExpress, introducing a new competitor to the marketplace.
Morrisey's office worked with the Federal Trade Commission and the other Attorneys General to conduct a national review of the transaction.
The Attorneys General filed their lawsuit and proposed consent judgment in the U.S. District Court for the District of Columbia.
Sycamore Partners is expected to acquire the stores being divested over the coming months and operate them under its DollarExpress banner.