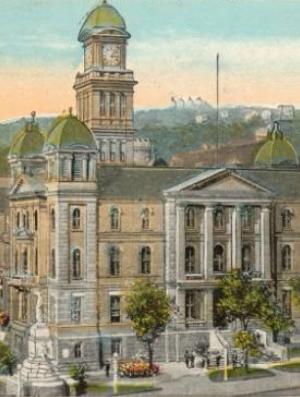 WHEELING — An Ohio County resident filed a lawsuit against numerous related healthcare enterprises, an administrator and unnamed staffers alleging substandard care during her stay at the defendant's facility.
Rebecca Krumski sued Guardian Elder Care at Wheeling LLC dba Peterson Rehabilitation Hospital and Geriatric Center aka Peterson Healthcare and Rehabilitation Hospital; Guardian LTC Management Inc. dba Guardian Elder Care; Guardian Elder Care LLC; Barbara K. Sisarcick, NHA; ABC Business Entities 1-10; John Doe nursing care providers; and John Doe controlling officers, managing members and general partners 1-10, in Ohio Circuit Court June 29 asserting negligence in her care from an unspecified date until April of 2014.
The suit states that the defendants were in breach of duty by failing to perform adequate standards of practice in Krumski's care until her discharge date April 10, 2014.
The complaint states that Krumski's rights to receive care promoting quality of life, to be treated with respect, and to be assessed and treated adequately were denied. The plaintiff asserts that the facility failed to conduct an assessment of her condition within 14 days of her admission.
Alleging violation of state law and corporate negligence, the plaintiff claims inadequate staff, supplies, infection control and pain management; criticizes preventable injuries such as a skin tear on her leg and femoral fracture; and faults the facility with failure to notify her physician and family of her condition, prevent falls, and provide adequate nutrition and hydration.
Krumski maintains that she suffered bodily injury, pain and suffering, indignities, degradation, humiliation, disability, impairment, anguish, inconvenience, distress, loss of capacity for enjoyment of life, discomfort, aggravation of pre-existing conditions, and medical expenses.
The plaintiff seeks damages, interest, attorneys' fees, and costs.
She is represented by Colin Esgro of Wilkes & McHugh in Pittsburgh.
Ohio Circuit Court case number 15-C-194-DJS