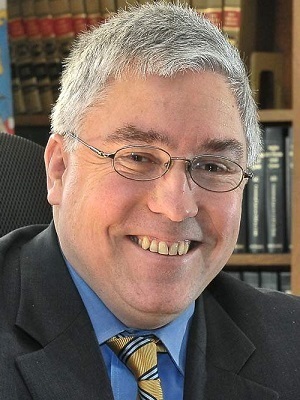 CHARLESTON - Attorney General Patrick Morrisey is asking consumers to carefully evaluate charities before donating to them.
Morrisey said consumers should make sure they are giving to a reputable charity or organization.
Consumers should carefully research and evaluate these organizations and individuals that make unsolicited requests for donations to charitable organizations before giving to them.
The Attorney General's Office has received several calls and e-mails in recent days regarding phone calls and other communications residents are receiving that solicit donations to various charitable organizations, including those run by the Fraternal Order of Police and Charleston Area Medical Center.
While these organizations conduct legitimate charitable fundraising activities, scammers can sometimes pose as representatives of these groups in an attempt to defraud consumers.
"West Virginians are known to be very charitable and giving to others," Morrisey said in a press release. "Unfortunately, some unscrupulous people often try to take advantage of that kindness for personal gain."
Morrisey said that is why his office is asking consumers to do some research on anyone who says he or she is collecting money for a charity prior to donating.
For CAMC, fundraising activities are managed by the CAMC Foundation.
A caller has recently been asking for donations under the name "The Breast Center," which is in no way affiliated with the hospital.
While the national Fraternal Order of Police organization does not solicit donations by phone, several of its state lodges are authorized to engage in fundraising activities.
Callers are encouraged to contact their local lodge if they have concerns or questions about fundraising phone calls.
The Attorney General's Office recommends consumers gather as much information as they can about the caller's organization, including a contact name, address, phone number and website so you can verify that the entity is legitimate.
The AG's Office also recommends that if a donation request is for a local chapter of an organization, verify that they are authorized to solicit funds on behalf of the parent organization; and to not respond to e-mail or social media solicitations for donations, especially if they come from a charity the consumer does not recognize.
In some cases, the e-mail may appear to be from a legitimate organization, but links will take you to a bogus site.
The AG's Office wants consumers to be careful of causes that spread only through social media because it is easy to be moved to action by a sad story or a touching photo, but giving blindly to a cause is never a good idea. Take the time to investigate the groups behind the pleas for help.
While personal fundraising sites like GoFundMe.com do provide some safeguards to prevent fraud, it is nearly impossible to verify every campaign.
The AG's Office also recommends that consumers be cautious of organizations that are formed after a natural disaster or tragedy but do not have the framework in place to provide help or respond.
People who wish to make charitable donations can verify the legitimacy of an organization in a number of ways, including checking with the Secretary of State's office to see if the charity is registered to solicit donations in West Virginia; research the charity on websites such as charitynavigator.org or guidestar.org; or by calling the Attorney General's Consumer Protection Division to see if the charity has ever been reported.
If you believe you have been scammed by a fraudulent charity, call the Attorney General's Office Consumer Protection Division by calling 1-800-368-8808 or the Eastern Panhandle Consumer Protection Office in Martinsburg at 304-267-0239. To file a report online, go to www.wvago.gov.