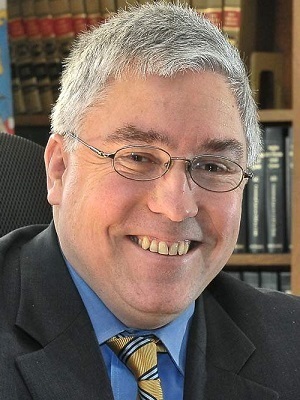 CHARLESTON - Attorney General Patrick Morrisey announced his office has secured or ensured ongoing compliance with settlements worth more than $250 million for the state and consumers since he took office in 2013.
Morrisey's office has secured $272 million worth of settlements, including $112.5 million in 2013, $90.4 million in 2014 and approximately $69.7 million so far this year.
Morrisey said consumer protection is a top priority for his office.
"I believe the changes we have implemented since taking office are benefitting West Virginia consumers," Morrisey said in a press release. " In particular, we've worked to implement a number of reforms focused on ensuring consumers have their issues addressed quickly and obtain restitution for monies owed."
Morrisey said he is pleased that his office has been able to continue to protect consumers while paying out restitution to individuals who have waited years for monies owed to them.
Since taking office in January 2013, Morrisey's Office Consumer Protection Division has received 13,739 consumer complaints.
Of those, the division has resolved or closed 13,317 complaints with these complaints closed in an average of 35 days.
This compares to a 113-day average to close complaints between the 1993 to 2013 time frame.
Consumer Protection Division staff have also worked to clear a backlog of consumer restitution payments that had yet to be paid out, dating back as far as 1998.
"Since taking office, my staff and I have worked to upgrade our computer systems, technology and procedures to ensure we're able to handle cases as efficiently as possible," Morrisey said. "These numbers demonstrate that these improvements are producing tangible results that benefit not only the consumers we assist, but the taxpayers of West Virginia."
Since January 2013, the Attorney General has conducted 63 town hall meetings – with at least one in each county of the state – which allow him to meet with residents, answer questions and discuss important issues on their minds.
He has also personally conducted nine tele-town halls, which are live, phone-based outreach efforts designed to raise awareness and answer residents' questions about various scams and the office's consumer protection activities.
In addition to the full-time staff at the Office's Consumer Protection Division, the office also has eight field representatives who are assigned to conduct outreach efforts across seven regions of the state.
The field representatives conduct mobile office hours, scam presentations, substance abuse awareness events and assist in organizing town hall meetings conducted by the attorney general.
The field representatives conducted hundreds of mobile office hours events, which allow for face-to-face interactions with consumers to educate them on various services our Office provides.
The field representatives also conducted hundreds of presentations highlighting particular scams and ways our Consumer Protection Division can help.
Additionally, since July 2014, field representatives have conducted 48 substance abuse presentations across the state to raise awareness about the issue and how the Attorney General's Office is working to address it.
"It's been my goal to improve consumer protection in our state by increasing the education and compliance function of our Office," Morrisey said. "It's better to solve problems proactively through education rather than waiting to file lawsuits after consumers have already been hurt. I believe our voluminous education efforts have been paying dividends for Mountain State consumers."
Notable recent settlements this year include a $5.75 million settlement with Nationwide Insurance and a $2.4 million settlement with Virginia-based CashPoint.
Additionally, his office has continued to manage compliance with the tobacco settlement with the nation's largest tobacco companies, which has resulted in payments of more than $223 million to the state since 2013.
Morrisey is charged under West Virginia law to continue overseeing compliance of the settlement, which was finalized in 1998.