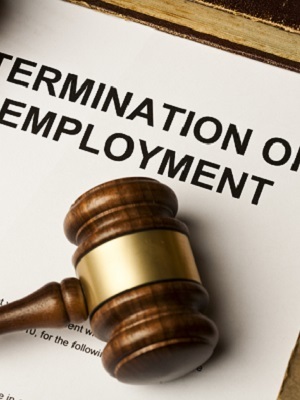 CHARLESTON – A Logan County man is suing Molina Medicaid Solutions for wrongfully terminating his employment.
Lyle Sanders began his employment with the defendant in December 2003 and consistently performed his duties in a satisfactory manner and reasonably met the expectations of the defendant, according to a complaint filed in Kanawha Circuit Court.
Sanders claims in February and June 2013, his mother and mother-in-law passed away and, as a result of two tragic losses of life of people close to him, he sought grief counseling in July 2013
As a result of the counseling, Sanders' physician requested that he be off work for two weeks, that he receive counseling every two weeks and that he would need to be excused one day monthly for relapse as an accommodation for his grief, according to the suit.
Sanders claims the defendant required that he obtain an action plan from his physician setting forth more fully the nature of the work accommodations being requested, of which the physician obliged.
In October 2013, the defendant required Sanders to submit a corrective action plan that included a set of goals to be met by him to maintain his employment and it refused to continue to honor the accommodation requested by Sanders' physician and, instead, transferred him to another department within the company and without the benefit of the one day off a month, according to the suit.
Sanders claims on Feb. 12, 2014, the defendant terminated his employment and his employer-sponsored health insurance plan.
The defendant's termination of Sanders' employment was wrongful and violated the West Virginia Human Rights Act, according to the suit.
Sanders claims he suffered lose wages and benefits; indignity and embarrassment; humiliation; and emotional distress.
The defendant's actions were willful and malicious, according to the suit.
Sanders is seeking compensatory and punitive damages with pre-judgment interest. He is being represented by Kendal E. Partlow and John C. Blair of Blair Law Offices.
The case is assigned to Circuit Judge Carrie Webster.
Kanawha Circuit Court case number: 15-C-1105