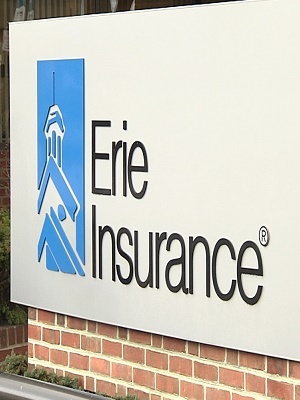 KEYSER—A Mineral County woman is suing an estate administratrix and an insurance company, alleging breach of fiduciary duty for allegedly impeding insurance benefits distribution.
Jennifer C. Logsdon of Fort Ashby filed a lawsuit July 21 in Mineral Circuit Court against Amanda Lee Oates, administratrix of the estate of Harvey Ellis Oates Jr., and Erie Family Life Insurance Company of Erie, Pa., alleging failure to cooperate in an ongoing 2015 estate matter.
According to the complaint, on Nov. 19, 2014, Erie issued a life insurance policy for Oates designating the plaintiff as sole beneficiary. The suit says Oates died of a gunshot wound following a confrontation with West Virginia State Police on March 27, and his daughter, Amanda Oates, was appointed as estate administratrix June 9 by the Mineral County clerk.
Logsdon alleges she filed a claim with Erie the life insurance benefits claim as per the policy, furnishing required documentation in the form of a copy of the death certificate and formal letter of administration, but Amanda Oates has refused to execute the medical authorization requested by Erie, in alleged breach of fiduciary duty to the plaintiff.
According to the lawsuit, Erie has advised Logsdon that it will begin escheatment proceedings to transfer all benefits to the state as unclaimed property if it does not receive the authorization. The plaintiff alleges Oates' refusal was willful and done in bad faith.
Logsdon seeks injunctive action compelling Oates to release her late father's medical records or alternatively appointing a co-administrator to facilitate the execution, and to direct Erie to deposit the death benefits with her along with general relief, attorney fees and costs. She is represented by attorneys Nelson M. Michael and David Collins of the firm Nelson M. Michael in Keyser.
Mineral Circuit Court case number 15-C-67.