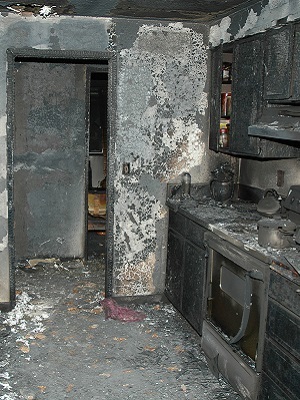 ROMNEY -- Farmers and Mechanics Mutual Insurance Co. is suing the maker and installer of a heating system that allegedly caused lightning to set a home ablaze.
Farmers and Mechanics Mutual Insurance Co. filed a lawsuit Aug. 6 in Hampshire Circuit Court against Ward Manufacturing, Davidson Construction and Valley Gas Piping, alleging negligence.
According to the complaint, Dr. Monideep Dey owns a house insured by the plaintiff at 416 Reyman Drive, Yellow Spring, where Ward Manufacturing and the other defendants installed or manufactured the heating system installed in the home in 2006 or 2007.
The suit says on Aug. 7, 2013, a lightning storm occurred, causing Dey's home to be struck by lightning, which traveled from the wood stove chimney cap on the roof, arcing to a puncture in the corrugated stainless tubing for the gas line to the heating system.
The house caught fire, the lawsuit states, and Dey suffered from smoke inhalation after trying to enter the home once it had become engulfed in flames. The suit says the puncture in the corrugated stainless tubing is what caused the fire.
The plaintiff alleges negligence, product warning negligence, breach of warranty and strict liability.
Farmers Insurance seeks $656,678.78 in damages, plus pre- and post-judgment interest, court costs and attorney fees. The company is represented by attorneys James A. Varner Sr. and Jeffrey D. Van Volkenburg of McNeer, Highland, McMunn and Varner in Clarksburg.
Hampshire Circuit Court case number 15C83.