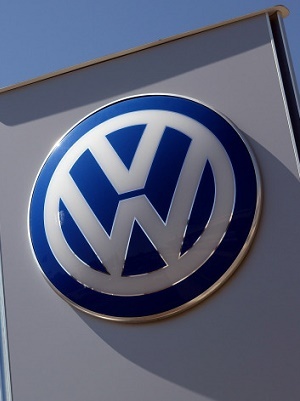 BOSTON – A West Virginia-based law firm has filed a class action lawsuit against Volkswagen over what it calls the deceptive marketing of "clean diesel" engines.
The Boston office of Bailey & Glasser LLP filed the action Sept. 24 in federal court in Boston against Volkswagen Group of America. Jennifer Kerwood is the named plaintiff.
The suit describes Volkswagen's secret software device allegedly designed to fool emission testers and buyers into believing the cars were "eco-friendly when in fact they spew pollutants more than 40 times greater than clean air laws allow," according to a release from the firm.
Kerwood said she and her husband never would have bought a new Jetta TDI in 2010 had they known about the issue.
"The Kerwoods live a 'green' lifestyle, are environmentally conscious, and bought this vehicle believing that it was better for the environment than gasoline powered cars," the complaint states.
The suit seeks to recover the inflated purchase price VW charged the Massachusetts-based buyers. It also seeks to have the court multiply those damages by a factor of three under the Massachusetts Consumer Protection Act. It also seeks to have Volkswagen repair or replace these cars and stop further misconduct.
Last week, the U.S. Environmental Protection Agency issued a notice of violation of the Clean Air Act to Volkswagen for using this software program to switch engines to a cleaner mode only during official emissions testing.
"When the cars are being used during normal driving situations, the controls are turned off, allowing them to emit as much as 40 times as much pollution as allowed under the Clean Air Act," the law firm says. "Volkswagen initially denied this manipulation, but has recently admitted it.
"The software was designed to conceal the cars' emission of the pollutant nitrogen oxide. According to the EPA, exposure to the pollutants are linked to a range of health problems, including asthma attacks and other respiratory illnesses."
Volkswagen and Audi already have recalled certain vehicles from model years 2009 to 2015. Those recalled cars are the VW Diesel Jetta, Diesel Beetle, Diesel Passat and Diesel Golf as well as the Audi Diesel A3.
Bailey & Glasser's release said it would look into potential claims from residents of Alabama, Arkansas, California, Connecticut, Delaware, District of Columbia, Florida, Illinois, Kentucky, Maryland, Massachusetts, Missouri, New Jersey, New York, Pennsylvania, Texas, Virginia, Washington or West Virginia for people who own one of the vehicles listed.
Bailey & Glasser previously worked on multidistrict litigation regarding sudden-acceleration problems with millions of Toyotas in what was one of the largest products liability cases ever filed. It settled for $1.6 billion.
John Roddy and Elizabeth Ryan of Bailey Glasser's Boston office are representing Kerwood and the potential class.
U.S. District Court, District of Massachusetts case number 1:15-cv-13435-RGS