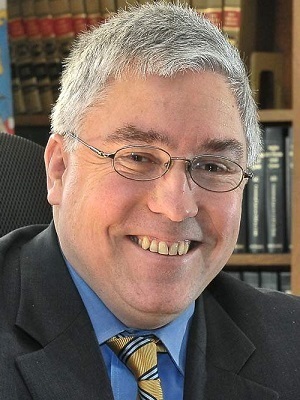 CHARLESTON – Democrats are criticizing a recent hiring by West Virginia Attorney General Patrick Morrisey, but an AG spokesman says they don't have the facts straight.
Last month, Morrisey's office hired veteran political strategist Lance Henderson to serve as his deputy chief of staff, which is a newly created position. His salary is $99,500, according to state records.
Henderson, 51, has a history of working on Republican political campaigns across the country. Last year, he worked the re-election campaign for Maine Gov. Paul LePage.
A story in Monday's Charleston Gazette-Mail said Morrisey eliminated an investigator's job in the AG's Consumer Protection Division to help create salary for Henderson's job. The story also said half of his salary will be paid with monies from the Consumer Protection Recovery Fund.
West Virginia Democratic Party Vice Chairman Christopher Regan said Monday he can't recall any similar hirings.
"The rule is pretty simple," said Regan, an attorney with Bordas & Bordas in Wheeling. "Your campaign activities need to be paid with campaign funds. You can't use public employees to do campaign work.
"This guy is qualified to do nothing else. To hire a career campaign consultant is a mockery. He's not qualified to do anything else. This is what he's done his entire life."
Regan compared the hiring to cushy jobs given to college football players who don't have to do anything to earn the money.
"It's a no-show job," he said. "It's a clear violation. It's so brazen … I just don't know what to say about it."
But Anthony Martin, chief operating officer in Morrisey's office, said the facts in the Gazette-Mail story weren't quite right.
He said Henderson did not take the place of an investigator in the Consumer Protection Division, comparing the state government hiring process to filling in the blanks.
In this case, there was an investigator position vacancy when Henderson was hired last month. But that doesn't mean his newly created position took the place of that job. Instead, a newly hired investigator filling that original vacancy would take the next position vacant, whether it's a staff attorney or communications director.
In short, Martin said, it's just a title on government paperwork. But he stressed again that no positions were eliminated to create a job for Henderson.
Martin said Henderson manages scheduling and communications, does not supervise lawyers and reports directly to Martin.
"The deputy chief of staff helps facilitate the smooth functioning of the office," Martin said. "When you have a background in communications and management like Lance, you can't ignore that. The fact is he has the experience. He's ran his company, and he's ran political campaigns. Now, it's just another high-pressure situation.
"You can equate it to the corporate world because we run our office like a law firm. It just so happens that we're a government agency."
Martin said the position is meant "to facilitate a more streamlined front office to let us serve the taxpayers better." Henderson will be in charge of scheduling and communications, and that is a very important job in this office.
"He has a history in organizing, messaging and communications, and he is used to getting things organized efficiently," Martin said, adding that any accusations of the AG's office doing something illegal are absurd.
"An accusation of violations of some unspecified law is not based in fact whatsoever," Martin said. "Even partisan political rhetoric should stop short of such unfounded accusations."
For 20 years, Henderson has operated a political consulting firm called Henderson Strategic Communications. From 1992 to 1995, he was executive director of the Washington state Republican Party.
Still, critics such as Regan are skeptical.
"Hiring a political operative at a huge salary on the public's nickel is an inexcusable breach of trust and ethics," he said. "Patrick Morrisey has hit a new low in diverting $100,000 in taxpayer money directly to his political campaign.
"Frankly, I don't see how he can keep a campaign consultant on staff, especially with the state being in a budget crisis. I mean, our state employees are careful about sending emails or attending an event where it might seem political. This just doesn't make sense at all."
Regan said he wouldn't be surprised if an ethics complaint is filed against Morrisey for the hire.
"I think it's certainly likely that someone will," he said. "As an official of the party, I'm rarely the person to do something like that. But, I think a lot of people will be offended by this."
Democratic Attorney General candidate David Higgins agreed.
"The Henderson hire is wrong on so many levels," he said. "Public funds should not be used for purely political purposes. The salary is too high for a non-lawyer, and the hiring a non-West Virginian is upsetting.
"The average West Virginian should be shaking his or her head over this."
A spokesman for Democratic AG candidate Mark Hunt's campaign did not return messages to The West Virginia Record seeking comment.