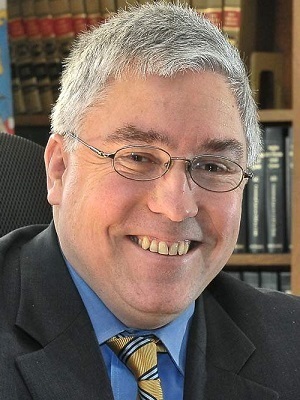 CHARLESTON – A former West Virginia University law professor says state Attorney General Patrick Morrisey didn't need to step back from a case involving a company for which his wife was lobbying.
On Oct. 25, the Charleston Gazette-Mail published a story says Morrisey gave "specific instructions" for his office's lawsuits against Cardinal Health and other prescription drug makers. Morrisey, meanwhile, says the emails, federal lobbing disclosures and court documents don't show that he played any part in the Cardinal Health litigation.
On Oct. 26, Morrisey's office issued a statement to The West Virginia Record with a statement from retired WVU law professor Jack Bowman, who the release described as a highly respected ethics counsel.
"Beginning in April of 2013, I spoke with Attorney General Patrick Morrisey and (former chief deputy AG) Dan Greear about the relevant facts in the Cardinal matter," Bowman says. "They provided me with a description of the relevant background, including Attorney General Morrisey's prior work in private practice, and his wife's work at her government relations firm. Based upon my review, it has been and remains my belief that Attorney General Morrisey would be ethically permitted to participate in the Cardinal Health case, if he elected to do so.
"I initially conveyed that position to the Attorney General and his office in the spring and summer of 2013. Based upon the information provided to me, I do not believe that a legal conflict exists under West Virginia rules. Any decision to step aside was purely voluntary and went further than the rules require."
Despite Bowman's assurances that the AG was in the clear, Morrisey says he still chose to voluntarily step aside from the case. He did remain involved in a similar case against other drug manufacturers.
And even though outside counsel special assistant attorneys general were appointed to work the Cardinal Health and Amerisource Bergen cases, a representative from the Attorney General's office still had to supervise the outside counsel.
That comes from a 2013 ruling style State ex rel. Discover Financial Services Inc. v. Nibert in which the West Virginia Supreme Court held that the AG's office had common law powers, which include the power to retain and pay private outside counsel. That overturned a 30-year old case, Manchin v. Browning, where it held the AG had only those powers specifically prescribed by statute.
In his email to Cagle, Greear said Cardinal Health and other drug distributors might try to get Cagle disqualified from the cases after the drug firms had complained the outside lawyers were controlling the case.
"Part of the objection to the SAAGs has been that the AG does not control the litigation," Greear wrote in the email. "If the AG or I are not at the status conference, that could be used against us to have the SAAGs on this case disqualified."
In his statement, Morrisey also chastised the Gazette-Mail, which sought access starting in September 2013 to emails and documents related to Morrisey's involvement in the Cardinal Health case with a Freedom of Information Act request. Kanawha Circuit Judge Charles King denied that request in September.
"We thank Professor Bowman for his work in this matter, which began in April of 2013, long before any inquiries from the Gazette," he said in a statement. "After a resounding defeat in court, the Gazette is now trying to win in the court of public opinion what it lost in a court of law.
"It has published documents that a judge determined to be protected by the attorney-client privilege and made unsupported inferences and unjustified claims – contrary to the judge's order – about what the documents show. …
"Unfortunately, a media outlet – which recently violated the judge's orders – is trying to twist the Attorney General's actions into something improper, when he went above and beyond what the rules require."
In the Oct. 25 story, the Gazette-Mail said Greear had sent an email to Charleston attorney Jim Cagle – who is a special assistant attorney general on the case – saying he and Morrisey wanted to attend a May 2013 court hearing about the Cardinal Health case to ward off allegations "that the AG does not control the litigation."
In a statement to the Gazette-Mail, Morrisey denied giving instructions to Greear about the Cardinal Health lawsuit, instead saying he issued instructions only for the other lawsuit – known as the Amerisource Bergen case – against the other drug wholesalers.
"Any statement by anyone suggesting otherwise would be contrary to my explicit instructions," Morrisey said, according to the Gazette-Mail.
In his statement to The West Virginia Record, Morrisey said "any specific instructions given would have pertained solely to the Amerisource Bergen litigation or applicable to all consumer cases to ensure that outside counsel were appropriately supervised as required by law."
The so-called "pill mill" lawsuits, which initially were filed by former Attorney General Darrell McGraw, claim drug makers tried to fuel a growing problem with prescription drugs by shipping extreme numbers of pain pills to southern West Virginia.
Morrisey's wife, Denise Henry, and her Washington-based lobbying firm still do work for Cardinal Health. Morrisey is a former lobbying for Health Care Distribution Management Association, which represents Cardinal Health and other drug makers being sued by the AG's office.
Cardinal Health officials donated to Morrisey's election campaign in 2012, and the company gave money for his inauguration party.