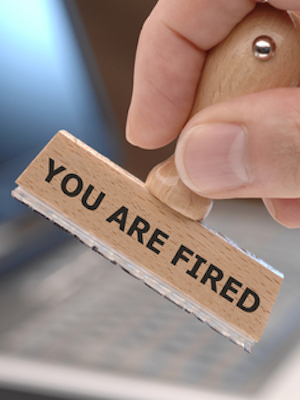 CHARLESTON – A Logan County man is suing Weatherford Artificial Lift Systems after he claims he was retaliated against and wrongfully terminated from his employment.
Jason Little also was named as a defendant in the suit.
Eric E. Minsker was employed by Weatherford for approximately four years, until June 10, 2013, as a district manager in Elkview, according to a complaint filed June 3 in Kanawha Circuit Court and removed to federal court on Oct. 16.
Minsker claims he consistently performed his duties in a satisfactory manner and met the reasonable expectations of the defendants during his employment.
During the final 11 months of Minsker's employment, he took only four days off and worked an average of 10-14 hours per day, according to the suit.
Minsker claims he became so concerned with his workers' safety and the unsafe conditions at the Weatherford job site that he made numerous complaints to human resources regarding those safety concerns.
When his concerns were not addressed, Minsker submitted his safety complaints and concerns by e-mail to his supervisors and to human resources and specifically requested adequate personnel to handle the workload issues, including the fact that workers were made to work four to five days straight without proper breaks; drivers being too tired to safely operate vehicles; and workers generally being placed into dangerous working conditions, according to the suit.
Minsker claims shortly after he submitted his written complaints voicing his concerns, he was terminated from his employment by Weatherford and Little.
At the time of his termination, Minsker was performing his job exactly as he was trained to perform his job by his employer, according to the suit.
Minsker claims the defendants willfully, maliciously and unlawfully terminated his employment in retaliation for his prior complaints regarding workplace safety.
The defendants retaliated against Minsker and caused him to suffer lost wages and benefits, as well as indignity, embarrassment and humiliation, according to the suit.
Minsker is seeking compensatory and punitive damages with pre- and post-judgment interest. He is being represented by Michael A. Olivio of Olivio & Griffith PLLC.
U.S. District Court for the Southern District of West Virginia case number: 2:15-cv-14114