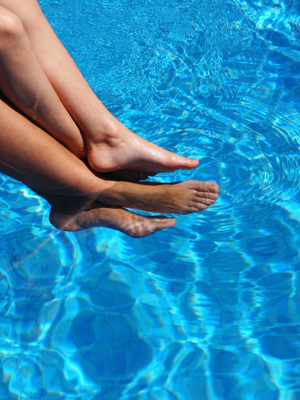 WINFIELD – A couple is suing East Coast Pool Designer after they claim it performed poor in-ground pool work at their home.
Jason Mulholland was also named as a defendant in the suit.
J.B. Marinacci and Jennifer Marinacci entered into a home improvement contract to improve their home in Hurricane, according to a complaint filed Oct. 14 in Putnam Circuit Court.
The Marinaccis claim the defendants did not perform pursuant to the contract, breached certain warranties applicable to the contract and caused them to suffer damage to their property.
The defendants have refused to remedy the problems caused by their breaches of contract and warranties; charged an unconscionable price for the substandard work performed; committed a series of unfair or deceptive acts or practices; and otherwise violated the law, according to the suit.
The Marinaccis claim as a direct result of the defendants' unlawful, unfair, unconscionable, deceptive, reckless, willful, wanton and negligent actions, they suffered monetary loss, distress, aggravation, anxiety, annoyance and inconvenience.
The plaintiffs contracted with the defendants to install their in-ground pool, including leveling the pool and completing the plumbing; installing the filter, pump and pool heater; concrete and rock around the pool; and concrete, rock and rebar in other areas of the plaintiffs' home for a price, according to the suit.
The Marinaccis claim Mulholland promised that he possessed a high degree of skill and expertise in concrete work and expressly warranted the quality and character of work and materials to be provided.
After paying the full balance of the contracted price in installments, the defendants completed the work and approved the use of the pool by the summer of 2012, according to the suit.
The Marinaccis claim in late 2013, they began to notice deterioration of the pool, including concrete separation and un-leveling of the pool.
The plaintiffs notified the defendants of the progressively worsening condition of the pool and they continued to inquire of the defendants as to a plan for correcting the failing of the pool, according to the suit.
The Marinaccis claim by Spring, the pool had deteriorated to the point that it became dangerous to use, as it had drastically tilted, the surrounding concrete had deformed and the pool had begun to crack.
After multiple attempts to contact the defendants to remedy the situation, the plaintiffs contracted with Lyon Pools to perform necessary repairs on the pool and decking and had to pay $35,000 to remedy the defective work done by the defendants, according to the suit.
The Marinaccis are seeking compensatory and punitive damages. They are being represented by Samuel A. Hrko of the Segal Law Firm.
The case is assigned Circuit Judge Phillip Stowers.
Putnam Circuit Court case number: 15-C-255