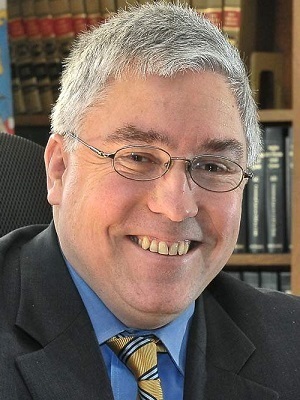 EDITOR'S NOTE: This column originally appeared in the Wheeling Intelligencer and News Register.
CHARLESTON – Earlier this month, former Secretary of State and Democratic presidential candidate Hillary Clinton wrote a column presenting proposals to "help" the coalfield families and communities now suffering under the Obama Environmental Protection Agency's relentless assault on their way of life.
In one respect, it's good news that Secretary Clinton finally seems to be taking an interest in the well-being of Appalachia's working families, who have provided our country with the most reliable and affordable form of energy in the nation's history.
Yet it is difficult to take Secretary Clinton's newfound concern seriously when she continues to trumpet the Obama EPA's destructive and illegal regulation - the so-called "Clean Power Plan."
The regulation intends to force states, such as West Virginia, to shut down coal-fired power plants. That will cripple entire communities as every coal mining job affects many others, from grocers to doctors, and shopkeepers to teachers. Worse still, Secretary Clinton boasts that her administration will be even more radical than the Obama EPA if she becomes president.
Secretary Clinton wants us to thank her for her generosity, while she advances unlawful policies to bring an end to coal mining. On one hand, she bends over backwards to please environmental groups and their liberal supporters by vowing to unilaterally impose even tougher regulations on coal jobs. On the other, she offers promises to those same coalfield communities that the Obama-Clinton agenda has done so much to destroy.
Secretary Clinton can't have it both ways.
When he first ran for president, Barack Obama claimed he would "bankrupt" the coal industry by working with Congress to enact a cap-and-trade law for carbon dioxide emissions - which even a Democratic-controlled Congress overwhelmingly rejected. Now, eight years later, candidate Hillary Clinton advocates the same damaging policies.
We won't let the Obama-Clinton agenda succeed. That's why West Virginia is working with a growing and bipartisan group - now numbering 27 states - in a lawsuit aimed at putting an immediate end to the clearly illegal Power Plan. As attorney general, I have a constitutional responsibility to ensure that our state and its hardworking families are not harmed by a lawless and out-of-control federal government that will only expand under Hillary Clinton's agenda.
Our legal case against the illegal Power Plan is strong, and we will win. This massive EPA regulation forces states to switch from coal-fired energy to other, more expensive and less reliable forms of energy. The EPA simply does not have such authority.
The Obama EPA's Power Plan requires states to reduce carbon emissions from power plants by a staggering 32 percent by 2030. It wants to accomplish this by shutting down 38,000 megawatts of affordable, reliable coal-based electric generation in just 15 years - enough electricity to power tens of millions of homes.
To replace this lost energy - an amount vital to keeping the lights on - the EPA claims that states like West Virginia can simply create more wind and solar plants. But EPA's assumptions are not realistic.
We all know the wind doesn't always blow and the sun doesn't always shine. That means West Virginians may become more susceptible to blackouts during the heat of summer and dead of winter. A recent study also shows West Virginia's working families and small businesses will see their electricity bills skyrocket if the plan is allowed to take effect.
It doesn't take a lawyer to understand that Congress never meant for questions of electricity generation to be answered by an environmental agency. Congress did not design the EPA to be a central planning commission for our nation's energy policy.
But the EPA - together with President Obama and Hillary Clinton - clearly does not care what Congress thinks. The Power Plan's endgame is a national cap-and-trade regime for carbon dioxide emissions - the very law Congress rejected at the beginning of President Obama's administration.
As long as I am West Virginia's attorney general, I will work with a coalition of any willing states and parties to fight this illegal and unprecedented assault on energy-producing families and communities - whether brought by Obama's EPA or continued by Hillary Clinton.
One thing remains clear: If the Obama-Clinton agenda prevails, the EPA will have a seemingly unfettered ability to pick winners and losers in the energy sector. That's not good for West Virginia or our nation.
Morrisey is attorney general of West Virginia.