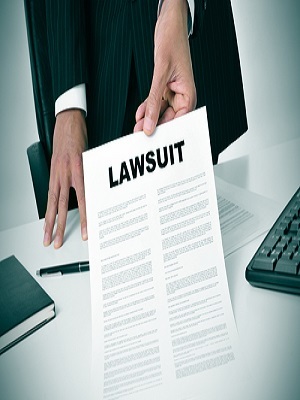 GRAFTON – A woman claims she was permanently injured by unkempt city property and is suing the city of Grafton and the Taylor County Commission.
Andrea J. Chambers, as a parent and next friend of Mia J. Chambers, and her husband Gary W. Chambers filed a lawsuit on Nov. 3 in Taylor Circuit Court against Taylor County Commission and the city of Grafton, citing negligence.
Andrea Chambers claims that on Feb. 19, 2014, she fell while walking to the Taylor County Courthouse at 214 W. Main St. in Grafton, and sustained serious, debilitating, and permanent injuries. She claims her fall was caused by the poorly and negligently maintained property.
The Chambers are seeking judgment from the defendants jointly and severely to fairly compensate them for their physical injuries and losses, prejudgment and post-judgment interest, and such further relief the court sees fit. The Chambers are represented by J. Michael Benninger of Benninger Law in Morgantown.
Taylor Circuit Court Case number 15-C-65