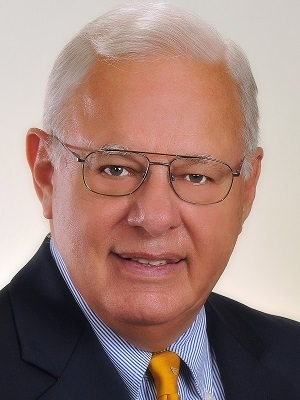 CHARLESTON – A legal reform group is criticizing the contributions to the latest state Supreme Court candidate's campaign, saying he has received nearly $45,000 in election funds from personal injury attorneys.
West Virginia Citizens Against Lawsuit Abuse called out Bill Wooton's campaign after researching who has contributed to his previous political campaigns.
Wooton, however, dismissed the attack.
"It's important for West Virginia voters to know that personal injury attorneys have spent tens of thousands of dollars to fund Bill Wooton's political endeavors," WV CALA Executive Director Roman Stauffer said. "For many years, we have published our 'Dirty Dozen' list identifying the hundreds of thousands of dollars that millionaire personal injury lawyers have spent to influence our Legislature, including contributions to legislators like Bill Wooton.
"Thankfully, that cycle is now broken. Senate President Bill Cole and House Speaker Tim Armstead have passed many lawsuit reforms that Wooten and others opposed."
Wooton said he hopes to keep the Supreme Court race positive and for it to focus on "the merits of what each candidate can bring to the office."
"The Christmas season is a little early for secretly funded groups to start slinging mud, but still unfortunate," Wooton said. "In the past, I have received support from business and from labor, from attorneys in both defense and plaintiff firms and from citizens of all walks of life. Over 40 years of serving in public life, I am proud of the work I have done and the help of thousands of people who have made it possible.
"This secretly funded group wishes to call out a very few of those people – people who stand up for individuals who could not otherwise have access to the courts against those who try to buy justice through a checkbook. Everyone should have the same access to the courts on all sides of every case. And the courts should be fair and equitable to all parties who come before them."
CALA researched Wooton's campaign finance documents back to 2000. The findings show:
X In 2002, his campaign for state Senate accepted $14,400 in contributions from personal injury lawyers.
X In 2006, his campaign for state Senate accepted $19,100 in contributions from personal injury lawyers.
X In 2008, his campaign for House of Delegates accepted $7,650 in contributions from personal injury lawyers.
X In 2010, his campaign for House of Delegates accepted $3,800 in contributions from personal injury lawyers.
"The May 10th election for Justice of the Supreme Court of Appeals of West Virginia is a critical one because the winner will sit on the bench for a 12-year term," Stauffer said. "We will continue to educate our members and voters about the candidates and the important issues at stake."
Wooton is running for the court against incumbent Justice Brent Benjamin and Morgantown attorney Beth Walker. After the state Legislature passed a law making all state judicial elections non-partisan, the 2016 campaign is the first in which candidates won't have a party affiliation listed on the ballot. In his previous elections, Wooton ran as a Democrat. Benjamin and Walker both have ran for the Supreme Court as Republicans.