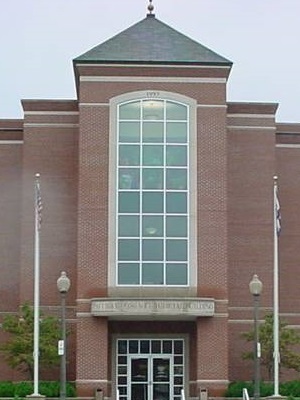 WINFIELD – Putnam County Magistrate Scot Lawrence has resigned from his position.
Lawrence left a two-sentence resignation letter on his desk addressed to Chief Judge Phillip Stowers, thanking the citizens of the county who elected him in 2012.
"It is my duty to inform you I will be resigning as magistrate of Putnam County, West Virginia, effective Sunday, Dec. 6, at 2400 hours," the resignation letter read. "I would like to thank the citizens of Putnam County for allowing me to be of service."
Kim Blair, who was magistrate before Lawrence defeated him in 2012, was chosen Dec. 7 to replace him until Stowers chooses a permanent replacement to finish his term, which ends next year.
Lawrence, who served as a State Trooper for 25 years before running for magistrate, was barred last year from handling domestic violence cases, pending the outcome of an investigation following a complaint against him.
In October 2014, the majority of the West Virginia Supreme Court Justices found that Lawrence had not committed a serious violation of the Code of Judicial Conduct, but remanded the matter to the investigation commission for further investigation and, "if warranted, the filing of formal charges."