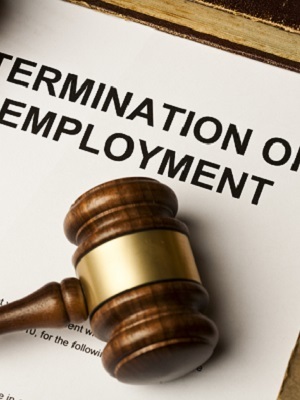 CHARLESTON – A woman is suing Select Specialty Hospital-Charleston Inc. after she claims her employment was wrongfully terminated.
Debbie Dea Basham was hired by the defendant in 2002 and throughout her employment, she performed all her duties in a satisfactory manner, according to a complaint filed Sept. 4 in Kanawha Circuit Court and removed to federal court.
Basham claims throughout her employment, she was certified for intermittent leave by the defendant under the Family and Medical Leave Act and throughout this period, she would inform the appropriate parties of the need to care for her mother's serious health condition.
The plaintiff never exceeded the leave authorized by the FMLA and always timely informed her supervisors of the need for leave and this arrangement worked for several years without any disciplinary action being taken against her, according to the suit.
Basham claims in February, she received a written warning for violation of the defendant's attendance policy and she was informed that her absences had caused her to accumulate "too many 'points.'"
Ordinarily, an employee would be counseled after accumulating six points, however, she had never received counseling and was told she had accumulated more than 20 points as a result of her absences.
Basham claims when she protested that the leave was taken to care for her mother and in accordance with her previous FMLA certification and was protected by the FMLA, the defendant responded that she must formally state that any leave is protected by the FMLA whenever she contacted her supervisors to inform them of the need for leave.
From that point on, Basham made certain to formally state that she needed to use FMLA leave whenever she called off work to care for her mother, according to the suit.
Basham claims in April, the defendant provided her with certification paperwork regarding her continued need for FMLA leave and gave her a deadline of May 8, however, her mother was ill and she could not get the form completed by the deadline and requested an extension and was given until May 18.
On May 16, Basham returned the FMLA certification paperwork, but was informed on May 22 that she had failed to return the paperwork on time and because she had failed to do so, the defendant intended to retroactively count the FMLA absences as unexcused, causing her to accumulate enough points to be terminated, according to the suit.
Basham is seeking compensatory and punitive damages. She is being represented by Stephen B. Farmer and Matthew H. Nelson of Farmer, Cline & Campbell PLLC.
SSH is represented by William E. Robinson and Kelby Thomas Gray of Dinsmore & Shohl LLP.
The case is assigned to District Judge John T. Copenhaver Jr.
U.S. District Court for the Southern District of West Virginia case number: 2:15-cv-15432