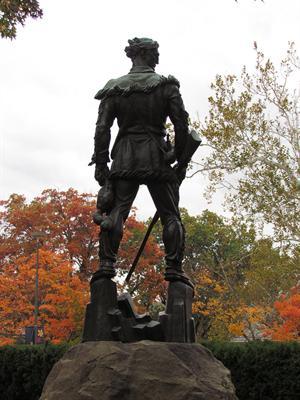 MORGANTOWN – Two West Virginia University College of Law students have been published on the Oxford Human Rights Hub Blog (OxHRH Blog).
Tasha Frazie and Christopher Smith, both J.D. candidates at the West Virginia University College of Law, wrote articles this past fall as part of their International Human Rights Law class under the guidance of their professor, Rachel Wechsler.
Wechsler, a visiting professor at WVU, has experience working with OxHRH Blog as a contributor and former member of the blog's editorial team. Wechsler took it upon herself to reach out to her students and offered her assistance to anyone interested in getting published on OxHRH Blog.
"First, I incorporated relevant OxHRH Blog posts into the assigned reading for each class, so the students quickly became familiar with the type and style of work featured on the Blog," Wechsler said. "Second, I had my students draft a Blog post as one of their written assignments for the course. Third, I offered to work individually with those students who were interested in having their posts published in order to increase the chances that their work would be accepted for publication."
Wechsler said Smith and Frazie expressed their interest in getting published. "Chris and Tasha were very interested in publishing their work, so we went back and forth with several rounds of edits prior to submitting their posts to the Blog's editorial team. Thankfully, their work was accepted on the first try."
The Oxford Human Rights Hub "aims to bring together academics, practitioners, and policy-makers from across the globe to advance the understanding and protection of human rights and equality." And the OxHRH Blog features articles on recent developments in human rights laws around the world, as well as current litigation, policy-making and activism.
Smith's article delved into citizenships rights in the Dominican Republic, and how a 2013 court ruling retroactively stripped Dominican citizenship from individuals born to "foreigners in transit." Smith challenged the policy that affected a large number of Haitian decedents.
"A state cannot one day contend that individuals born in its territory are welcome to its nationality and then strip those individuals of that nationality the next; such actions constitute quintessential arbitrary deprivation of nationality," Smith wrote. Smith is a member of the Lugar Trial Team and the National Moot Court Team.
Frazie chose to analyze human rights violations against human rights advocates by the Chinese government. Frazie explained that the violations included rounding up, questioning, and jailing "over two hundred human rights lawyers, their associates, and their family members."
"This is not the first time that the Chinese government has rounded up human rights advocates," Frazie wrote. "Since coming to power in late 2012, President Xi Jinping has tightened his grip on critics of the government, with continuous arrests of dozens of rights defense movement supporters."
Frazie is a member of the Philip C. Jessup International Law Moot Court and the West Virginia University College of Law Moot Court teams.
Wechsler was nominated for the WVU's 2015 Archibald McDougall Visiting Professor fellowship by Dr. Anne Lofaso, a professor at WVU College of Law. Lofaso was impressed at how dedicated Wechsler was to helping her students.
"I think she's incredibly generous to do this for the students. I think it's a wonderful opportunity for them. In academia, we try very hard to teach students things that are important in the real world, and sometimes students don't see a connection; and this really helped the students see a connection to what is going on in the real world," Lofaso said.
Smith was appreciative of the opportunity and expressed how the journey to publication had been a great learning experience for him.
"The opportunity to work with the Human Rights Hub was enlightening. Learning and writing about human rights law (an area that I had little experience in before this class!), polishing and editing my work, and working with professionals worldwide offered a unique twist on the law school experience, and I certainly feel as though I am a better professional for it," Smith said.
Frazie echoed Smith's sentiment of gratitude and expressed how the experience had helped her achieve an important goal for her.
"Becoming published has always been a goal of mine while in law school and by way of a class assignment, I am now seeing my goal accomplished," Frazie said.
OxHRH Blog posts are published annually in an anthology available in both print and digital versions.