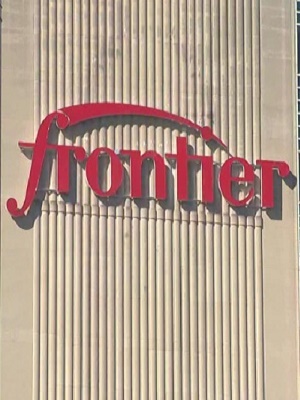 WHEELING – A man claims he was wrongfully forced out of work with Frontier Communications through a litany of conspiracy, slander and fraud charges.
Robert C. Mead Jr. filed charges in Ohio Circuit Court on Dec. 31 against Frontier West Virginia Inc., General Manager Warren Vanalsburg and Regional Sales Manager Ryan Bailey, citing wrongful termination and failure to pay due wages. Mead charges Bailey and Vanalsburg with egregious acts of defamation to the plaintiff's person and career.
According to the complaint, Mead began employment with the defendant on March 7, 2011, as an account executive and was promoted in May 2014 to account executive of higher education. Mead was working on an account for West Virginia University (WVU) when the university experienced a significant network outage in August 2014. Mead states that he made a presentation the following December to WVU in attempt to quell their concerns.
During this presentation, the plaintiff claims that Vanalsburg attempted to sabotage communication between Mead and WVU, conspiring with Bailey to shift the account under Vanalsburg's supervision. Because employees of Frontier work for account commission, the loss of such an account would have allegedly greatly impacted Mead's income. Mead claims that the defendants continued to work against him to "starve him out" of accounts, creating contract miscommunications with clients and funneling leads until WVU was no longer a client of the plaintiff in March.
According to the claim, the plaintiff was put on a performance improvement plan (PIP) as an alleged scheme to force Mead to resign. The plaintiff met all requirements of the PIP, but the defendants extended the terms until they allegedly filed a fraudulent claim against Mead, resulting in his termination on July 8. As a result, Mead claims to been robbed of his reputation, personally injured with emotional distress. He also alleges that the defendant owes him monetary compensation for work completed while still a Frontier employee.
Mead seeks judgment to the defendants, jointly and severally, along with compensatory and punitive damages, litigation fees, interests, costs and any further relief. He is represented by Paul J. Harris and Dean E. Williams. The case has been assigned to Circuit Judge James P. Mazzone.
Ohio Circuit Court Case Number 15-C-362