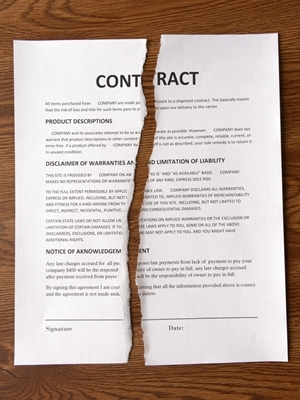 WHEELING – An Ohio County veterinary practice and its principal owners are suing a Wheeling-based construction business claiming breach of contract regarding the results of a work project.
Karl Yurko, Jennifer Yurko and K.E.Y. Animal Hospital Inc. of Wheeling filed a complaint against Savage Construction Co. and C. Jack Savage, also of Wheeling, in Ohio Circuit Court on Jan. 6, asserting breach of contract, negligence, liability, fraud, misrepresentation and damages in a March 2011 conflict.
The suit states that the plaintiffs engaged the defendant to provide labor, material and equipment for reinforced concrete in the animal hospital's approximately 18,000-square-foot parking lot and around their residence. The Yurkos allege that after installation, the concrete deteriorated dramatically, its surface losing "strength and integrity." The plaintiffs claim that the work was done during heavy rainfall, thus compromising the materials and allegedly violating industry standards.
The lawsuit further states that Savage allegedly fraudulently claimed the concrete only needed sealing rather than replacing. The Yurkos seek reimbursement for at least $83,000 worth of repairs plus interest along with $11,735.23 for concrete sealing and consultant expenses, the complaint states.
The plaintiffs seek damages for annoyance, inconvenience and embarrassment in the form of reimbursement, plus punitive and/or exemplary damages, prejudgment interest, attorneys' fees and costs.
The Yurkos and their business are represented by Jeffrey A. Grove of Grove & Delk in Wheeling. The case has been assigned to Circuit Judge James P. Mazzone.
Mercer Circuit Court case number 16-C-5