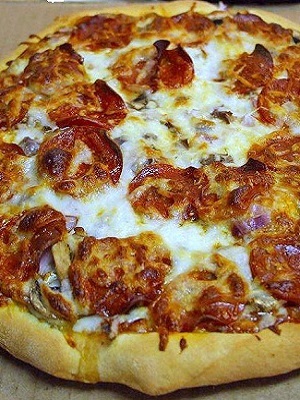 CHARLESTON — As part of a class action lawsuit, a West Virginia man is suing Little Caesar's Pizza for allegedly selling food made with contaminated water.
Leonard Craig Jarvis filed a class action lawsuit Jan. 8 in Kanawha Circuit Court against Little Caesar Enterprises Inc., VDM Management Company LLC, Genesis 4 LLC DLC Pizza Inc., all doing business as Little Caesar's Pizza, citing fraud, unjust enrichment, false advertisement, fraudulent misconduct and negligent infliction of emotional distress.
According to the complaint, a chemical spill from Freedom Industries on Jan. 9, 2014, contaminated the Elk River and all customers in the area of West Virginia American Water Company, with the governor declaring a state of emergency. The Kanawha County Health Department closed all restaurants in the area, including seven Little Caesar's Pizza locations.
However, according to the suit, the defendants did not shut down those restaurants, but instead kept them open and said they were not using contaminated water to produce their food, including allegedly staging large pots of water to give of the impression they were using safe/boiled water. The plaintiff claims that the food was produced with the contaminated water, and thus when the plaintiff and those similarly situated, purchased the food, they were tricked into buying a substandard product that they thought was not made with the contaminated water.
Jarvis is seeking damages, costs, including attorney's fees, pre- and post-judgement interest and any other relief the court deems proper. He is represented by Anthony J. Majestro and J.C. Powell of Powell & Majestro in Charleston, James C. Peterson of Hill Peterson Carper Bee & Deitzler in Charleston, and Timothy C. Bailey of Bailey, Javins & Carter in Charleston. Judge Charles E. King will preside over the case.
Kanawha Circuit Court Case number 16-C-31