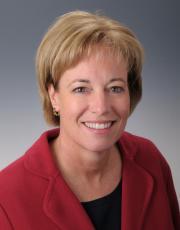 BRIDGEPORT – Steptoe & Johnson will be a Premier Sponsor of the North American Prospect Expo in Houston, where international and domestic oil and gas exhibitors will come together to network and make business decisions.
A team of 20 attorneys and lobbyists from Steptoe & Johnson will join oil and gas dealmakers at the Energy Expo, which will be held February 10-12 at the George R. Brown Conventions Center in Houston.
"NAPE is a great opportunity to meet face-to-face with dealmakers throughout the energy sector, learn about their needs, and what we can do to meet them," Susan S. Brewer, CEO of Steptoe & Johnson told The West Virginia Record.
The Houston Summit is held every February. It is a marketplace for the oil and gas industry, where domestic and international organizations buy, sell, and trade prospects and properties.
"Forming relationships is crucial in the legal field, and NAPE can often serve as the catalyst for long-lasting relationships with some of the nation's largest energy producers," Brewer said. "Attending NAPE is also an excellent way to keep up with industry trends and challenges so we can be better prepared to serve our energy clients. "
The event will include speakers, vendors, and 14.66 acres of exhibition space. According to the NAPE website it is the largest and most successful event of its kind in the world. This year, the annual charity luncheon will feature guest speaker Rudy Giuliani, former Mayor of New York City. Since 2007 the luncheon has raised millions of dollars to support veterans' organizations.
Other highlights include a business conference with guest speaker William R. Thomas, Chairman and CEO of EOG Resources Inc.; a decision maker's breakfast with guest speaker Richard Fisher, former president and CEO of the Federal Reserve Bank of Dallas; and prospect reviews during which exhibiting companies get eight minutes each to preview their prospects on stage in front of expo floor attendees.
More than 1,000 exhibitors are expected to attend. Brewer and an interdisciplinary team of transaction, litigation, mineral title, government affairs, crisis management, and environmental specialists will be on the NAPE exhibit floor at booth number 2847.
"Meeting new contacts and developing new opportunities is a big part of the event, but NAPE also gives us a chance to strengthen existing relationships by meeting with current clients face-to-face," Brewer said. "They can discuss particular concerns with members of our team and meet attorneys from other legal areas who may be able to provide a solution or answer a question."
A U.S. Law firm focusing on energy, labor and employment, litigation and transactional law, Steptoe & Johnson comprises more than 300 attorneys with 40 areas of practice. They have helped sponsor the Houston Summit since 2010.
I
n addition to Steptoe & Johnson, the Houston Expo will be sponsored by Chesapeake Energy, Cudd Energy Services, Drillinginfo, EnergyNet,LLOG Exploration and Houston Energy, as well as Enertia Software, J.P. Morgan, Macquarie, and NuTech.
NAPE holds several events a year including the Houston Summer NAPE expo in August and the annual Denver Expo in October.