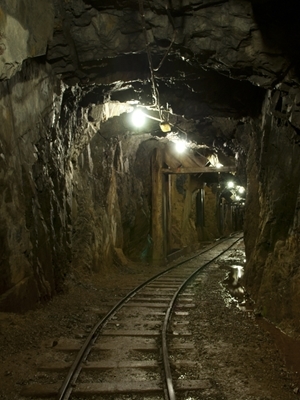 PINEVILLE — A Wyoming County couple are suing a mining firm over a dispute involving property damage allegedly caused by the firm's nearby mining activities.
Nelson Bailey Jr. and Mary Bailey filed a lawsuit Feb. 8 in Wyoming Circuit Court against Pinnacle Mining Company LLC, alleging negligence, nuisance, trespass and property damage.
According to the complaint, after Pinnacle Mining Co. began operating an underground long-wall mine near the plaintiffs' properties in Pineville, they failed to comply with state laws designed to protect surrounding properties. As a result, the suit says, the surrounding land has sunk, causing flooding, cracked walls and foundation and flooring damage at their residence. At the couple's rental property, the house exploded and the tenant's personal property was damaged due to a release of methane gas into the home, the plaintiffs allege. The plaintiffs claim their well water has also been contaminated.
The Baileys seek a jury trial, an injunction halting the mining work, and punitive and compensatory damages, plus interest and litigation costs. They are represented by attorneys Marvin W. Masters and Roger A. Decanio of The Masters Law Firm in Charleston, West Virginia.
Judge Warren R. McGraw is assigned to the case.
Wyoming Circuit Court case number 16-C-13