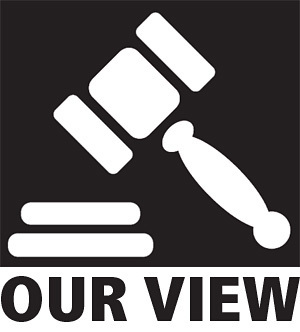 What a glorious day it was, that January day three years ago when Darrell "Quick Draw" McGraw rode off into the sunset, metaphorically speaking.
For two months we'd known that day was coming – he'd lost his bid for a sixth term in the November election – and we had waited for it eagerly. Still, the departure of someone like McGraw is not to be taken for granted. It requires confirmation.
At last it came: January 14, 2013! After five terms and twenty years as state attorney general, Quick Draw was finally gone. It was a fait accompli.
What a relief!
During his five terms as AG, McGraw was best known for using public funds for self-promotion, awarding contingency contracts to his cronies, and doing more than any other person to earn our state the status of a judicial hellhole.
His successor, Patrick Morrisey, the man who defeated him in the 2012 election, won that election by touting himself as the anti-McGraw. In office, he has since confirmed his status as Quick Draw's antithesis.
It was a new day in West Virginia, and the unpleasant memory of Darrell McGraw quickly faded.
You'd think a politician past his prime would have the good sense to withdraw from public view and stay withdrawn, but not McGraw. No, old Quick Draw is trying to make a comeback.
Apparently, the $180,000 that Darrell and his wife receive annually in state pensions suffices not, so Darrell, at the over-ripe age of 79, has decided to go back to work – i.e., to secure yet another cushy, well-paying position of public trust to ply his wily craft.
Old Quick Draw's running for the state Supreme Court again, hoping to unseat Brent Benjamin, who defeated McGraw's brother Warren in 2004.
He's been there before, having served on the court for 12 years (1976-88) prior to his 20-year reign as state attorney general.
We think McGraw has done enough for West Virginia – or is it, to?