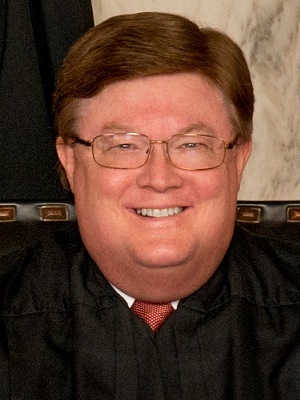 CHARLESTON – The State Election Commission approved public financing for Supreme Court Justice Brent Benjamin's re-election campaign earlier this month.
The SEC certified a total of $525,000 of public campaign financing. Beth Walker, who is running against Benjamin, previously raised an objection on a technicality that Benjamin's campaign had missed the deadline to file a report of contributions.
After the vote, Benjamin campaign representative Anne Charnock read a statement from Benjamin, stating, "In creating the Public Campaign Finance program, the Legislature recognized that increasing expensive judicial elections funded by high-dollar interests have created a concern among voters that such interests have too much influence in our judicial system."
"The Public Campaign Finance program not only enhances public confidence in the fairness and impartiality of our courts, it also ensures that the West Virginian who is able to give just a single dollar knows that his or her participation in the selection process is just as important as the $1,000 given by a politically connected insider, special interest or out-of-state group," his statement read.
In order to qualify for public financing, a candidate must raise a least $35,000 from at least 500 contributors, with a maximum contribution of $100. Benjamin said he met those requirements, even though the Walker campaign challenged every contributor to him.
Walker's representatives also contended that Benjamin had failed to submit a financial report for the exploratory period when he was a pre-candidate for the court and the SEC determined that a glitch in the system made it impossible for Benjamin to file the report electronically after he opted in to the public financing program.
Charnock noted that state election law did not anticipate a situation where a Supreme Court candidate would begin an exploratory campaign as a traditional candidate, and then opt to pursue public campaign financing.
The SEC also certified public campaign financing for another Supreme Court justice candidate, Bill Wooton, over objections from the Walker campaign.
Walker had claimed that Wooton should be disqualified for allegedly filing his application for certification a day late.
Benjamin and Wooton become the second and third Supreme Court candidates to run publicly financed campaigns for state Supreme Court. Justice Allen Loughry II was the first, when the public financing law was a pilot project, and won election in 2012.