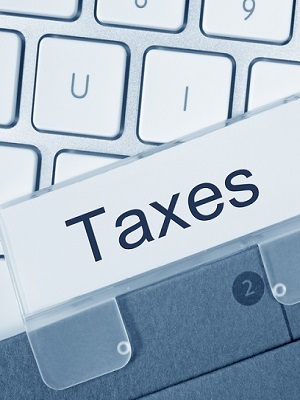 CHARLESTON — West Virginia Attorney General Patrick Morrisey is encouraging West Virginia residents to use caution when preparing and filing tax documents.
The deadline to file tax returns is April 18.
"Tax preparation involves so much sensitive, personal information that without caution it can easily land in the wrong hands," Morrisey said in a statement. "That's why it's extremely important to be mindful of who handles your information."
Morrisey's office says tax identity theft can occur in a multitude of ways. Thieves have been known to steal tax documents from mailboxes, while others send authentic-looking emails to phish for personal information. Additionally, phony or dishonest tax preparers could steal client information for their own use or pass it along to identity thieves.
Those filing electronically should remember doing so early in tax season gives would-be thieves less of an opportunity to file false returns. Consumers also should only use a secure Internet connection and not file tax returns at publicly available Wi-Fi hotspots, such as coffee shops or hotels.
Other helpful reminders this tax season include:
* The Internal Revenue Service will not contact taxpayers by text message, email or social media. Any official contact will come through traditional mail.
* Respond to all mail from the IRS as soon as possible.
* Shred old copies of tax returns and calculations. Identity thieves often go through trash cans to find discarded information.
* Unsuspecting victims of tax-related identity theft often receive a letter from the IRS. Such letters will say the IRS received more than one tax return filed in the victim's name or indicate the taxpayer received wages from an employer he or she doesn't know.
Anyone who receives such a letter from the IRS is asked to immediately call the agency's Identity Protection Specialized Unit at 1-800-908-4490.
Those who believe they may be the victim of tax-related identity theft also are asked to contact the Attorney General's Consumer Protection Office at 1-800-368-8808.
For information, including ways to help protect against this kind of identity theft, visit www.irs.gov/identitytheft or www.ftc.gov/identitytheft.