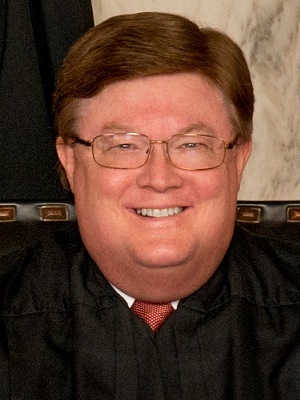 CHARLESTON – West Virginia Supreme Court Justice Brent Benjamin said he is going to appeal a judge's ruling that found him ineligible for public campaign financing money for his bid for re-election.
Benjamin's attorneys asked in the March 8 motion that Circuit Judge Tod J. Kaufman stay his ruling while the decision is appealed to the Supreme Court.
In his decision last week, Kaufman found that the State Election Commission's decision to certify Benjamin for public campaign financing was erroneous and he reversed the decision.
Benjamin's attorneys said in the motion that the case involves issues of first impression that are sharply contested by both parties and that the Benjamin campaign maintains that the SEC did not abuse its discretion in certifying him for public financing.
"Justice Benjamin will therefore by filing an immediate appeal to the Supreme Court of Appeals of West Virginia, seeking to have the State Election Commission's decision in this case reinstated," the motion states.
Beth Walker, a candidate vying for Benjamin's seat, filed the initial complaint about his financing with the SEC and appealed the decision to Kanawha Circuit Court.
Kaufman found that Benjamin's campaign missed deadlines for filing the application for certification and a report of exploratory campaign contributions, which were issues that Walker's campaign also raised during the SEC hearing, but those issues were ruled as invalid by the commissioners.
The Supreme Court has also been asked to decide whether the SEC's decision to allow Bill Wooton, another candidate for Supreme Court, to use public campaign financing money should be upheld, as Walker also filed a lawsuit challenging that decision.
The lawsuit against Wooton was assigned to Circuit Judge Charles E. King and King agreed March 7 to send the issue directly to the Supreme Court in a certified question.
In certifying public campaign financing money for Wooton last month, SEC commissioners ruled that they had the discretion to give Wooton the money, despite him being a day late in asking for it.
This is the second election in which public financing has been used. Supreme Court Justice Allen Loughry used public financing in 2012 during the pilot program.