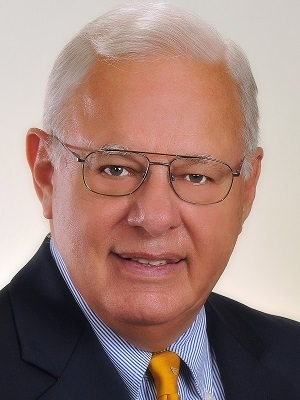 CHARLESTON – The first television advertisements in the race for state Supreme Court are here.
According to Washington-based Justice at Stake, Federal Communications Commission records show the campaign of former state lawmaker Bill Wooton purchased ads to run in the Beckley/Bluefield, Charleston/Huntington and Clarksburg television markets. The cost is at least $28,380, according to the FCC records.
Wooton's ad is set in a ceremonial courtroom in Beckley, and it features three generations of his family as his grandchildren cross-examine him on his background.
The ad, which already is running, can be seen on the Wooton For Justice Facebook page.
"I always wanted to serve on our state's highest court," Wooton said. "My whole family is helping make it a reality."
Wooton is one of five candidates for the one Supreme Court seat up for grabs this year. He is running against incumbent Justice Brent Benjamin, former state Attorney General and Supreme Court Justice Darrell McGraw, Morgantown attorney Beth Walker and Clay County attorney Wayne King.
Starting this year, all judicial elections in West Virginia are non-partisan. That means the candidates aren't tied to political parties. It also means the May 10 primary is the only election for judicial seats.
"West Virginia has put important reforms in place with its judicial public financing system, and by making Supreme Court elections nonpartisan," said Susan Liss, Executive Director of Justice at Stake, a nonpartisan nonprofit that advocates for fair courts and tracks judicial election spending. "The state has certainly been in the public spotlight for spending and advertising in these elections in the years before reform.
"We'll be watching closely to see what happens this year."
Justice at Stake said the total costs for the 2012 West Virginia Supreme Court race for two seats reached almost $3.7 million. Of that, nearly $1.3 million was spent on television ads. It also notes that the most expensive West Virginia Supreme Court election was in 2004 when total costs were over $6 million in a race for one seat. Benjamin was elected in that race, defeating incumbent Justice Warren McGraw, who is Darrell McGraw's brother.
A poll last month by Orion Strategies showed Darrell McGraw leading the field in the five-person race. It showed McGraw with 25 percent support among registered voters, and Benjamin trailed at 10 percent. Walker and Wooton were at 4 percent each, and King had 2 percent. The poll also shows that 55 percent of those surveyed still are undecided.