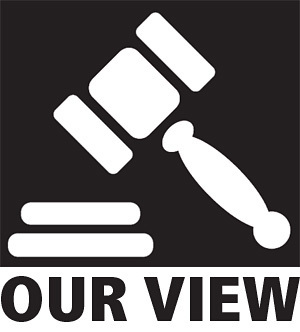 It doesn't seem fair that Booth Goodwin must run for governor. The position should be his by right. He thinks he's earned it. He and his family have been staunch Democrats for decades, loyal supporters of Gov./Sen. Joe Manchin and of Gov./Sen. Jay Rockefeller before him.
Sure, the Goodwins have been richly rewarded for their stalwart support – Joe Bob's federal judgeship, Steve's chairmanship of the WVU Board, Kay's position as Manchin's Secretary of Education and the Arts, Carte's position as Manchin's legal counsel and his subsequent appointment by Manchin to fill the late Sen. Robert Byrd's seat pending the special election that elevated his benefactor to that spot, etc.
But Booth has gone the extra mile, leading the prosecution of former Massey Energy CEO (and Manchin nemesis) Don Blankenship.
Granted, his triumph over Blankenship was not exactly a "good win." Facing three felony charges tenuously tied to the Upper Big Branch mine explosion in 2010, and up to 30 years in prison, Blankenship was acquitted on all three counts.
As Watchdog.org noted, "Blankenship was convicted on a single count of conspiring to violate federal safety standards. The charge carries a maximum of one year in prison, but that conviction could still be overturned on appeal."
Still, Booth got his man – which is what Manchin and Rockefeller wanted.
"In my view, Don Blankenship, and the mines he once operated, treated miners and their safety with callousness and open disregard," Rockefeller commented after the 2014 indictment of Blankenship.
"It was production ahead of safety," Manchin said in a documentary film about the accident, a film financed by Blankenship in 2014 to give his side of the story.
Denouncing the film after its release, Manchin vowed "to pursue every legal recourse available."
Blankenship's indictment, four years after the accident, soon followed.
Blankenship had a right to know if Booth and Manchin colluded on his prosecution, but his request for discovery was denied.
Voters have a right to know, too. Will we also be denied?