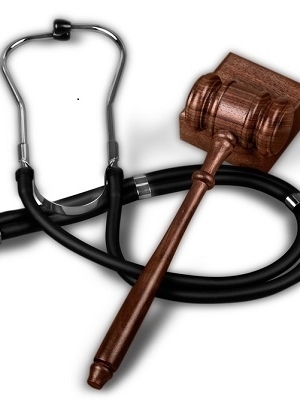 CHARLESTON – A Kanawha County woman is suing her late husband's doctors, claiming their alleged negligence cost her husband his life.
Trena Kinison, administrator of the estate of Ronnie Lee Kinison, filed a lawsuit March 3 in Kanawha Circuit Court against Charleston Area Medical Center Inc., New Century Emergency Physicians of West Virginia, Dr. Susan Cavender, Dr. Donald J. Seidler, Dr. William N. Payne and Dr. Steven Hollosi.
According to the complaint, Ronnie Lee Kinison was admitted to the emergency room of Charleston Area Medical Center, complaining of back and stomach pain. Three hours later, the suit says a CT scan revealed a ruptured abdominal aneurysm and Kinison was rushed to surgery, where he suffered cardiac arrest and passed away on Dec. 3, 2013. The plaintiff claims the defendants' failure to timely diagnose and treat Ronnie Lee Kinison's condition led to his death.
Trena Kinison seeks a jury trial and punitive and compensatory damages, plus litigation and other costs. She is represented by attorney Richard D. Lindsay of Tabor Lindsay & Associates in Charleston.
Judge Louis H. "Duke" Bloom is assigned to the case.
Kanawha Circuit Court Case number 16-C-320