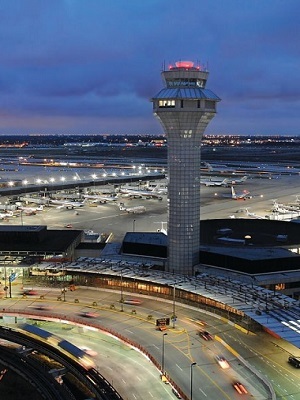 CHARLESTON – The insurer for a church is suing the West Virginia Regional Airport Authority for damage the church allegedly suffered when ground created for a nearby airport expansion collapsed.
Brotherhood Mutual Insurance Co., a subrogee of The Keystone Apostolic Church, formerly known as The Pentecostal Assembly of Jesus Christ, filed a lawsuit Feb. 25 in Kanawha Circuit Court against Central West Virginia Regional Airport Authority Inc., Triad Engineering Inc., Cast & Baker Corp., Michael Baker International Inc., West Virginia Paving Inc., Senex Explosives Inc., Affordable Asphalt Maintenance Corp., Engineered Arresting Systems Corp., Royal Ten Cate (USA) Inc., Novel Geo-Environmental LLC, JMD Company Inc., and 10 unknown defendants, alleging negligence, trespass and property damage liability.
According to the complaint, Keystone Apostolic maintained a worship and recreation facility in Kanawha County until March 12, 2015, when mechanically stabilized earth constructed for nearby airport expansion a decade earlier collapsed. The suit says the church's facility was destroyed, along with property belonging to the church members. The plaintiff states that the defendants were aware that a catastrophic failure was inevitable, but failed to take action or provide a warning.
Brotherhood Mutual seeks a jury trial and punitive and compensatory damages, plus interest. It is represented by attorneys Jeffrey D. Van and Allison S. McClure of McNeer, Highland, McMunn and Varner L.C. in Clarksburg.
Judge Tod J. Kaufman is assigned to the case.
Kanawha Circuit Court Case number 16-C-293