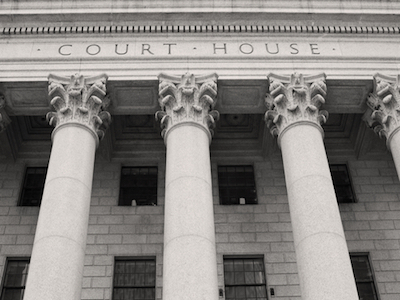 WHEELING – A couple is suing Ergon-West Virginia for wrongfully termination and discrimination.
William Kent Snyder was employed by Ergon as an operations supervisor and was terminated from his position on Nov. 26, 2014, according to a complaint filed Feb. 22 in Hancock Circuit Court and removed to federal court on March 25.
Snyder claims he was called into work the Wednesday before Thanksgiving, while he was on vacation, and fired.
Snyder's wages were paid on Dec. 5, 2014, which was a violation of the West Virginia Wage Payment and Collection Act, according to the suit. His final wages were paid on Dec. 19, 2014, which was also a wage payment act violation.
Snyder claims on Nov. 6, 2014, he requested a temporary leave of absence from Ergon as he was scheduled for knee surgery in early December 2014.
In November 2014, Darrel Eastham, Ergon's operations manager, approached him repeatedly to postpone the surgery so that he could continue to work and help with the replacement of the gasoline unit for the regeneration of the catalyst for the unifier platform and Snyder refused to reschedule the surgery, according to the suit.
Snyder claims he refused to reschedule because of the pain and also because if he waited until 2015, he would have to pay a new medical insurance deductible. He made an offer to Eastham to postpone the surgery if Ergon would pay the 2015 deductible, but that offer was not accepted.
Snyder took vacation Nov. 24, 2014, through Nov. 28, 2014, to enjoy deer season with his grandson and Thanksgiving with his family and was called in on Nov. 26, 2014, to be fired, according to the suit.
Snyder claims Ergon failed to provide him with the reasonable accommodation of a leave of absence for his knee surgery, which violated the West Virginia Human Rights Act and discriminated against him because of his age.
Snyder and his wife, Deborah Snyder, are seeking compensatory and punitive damages. They are being represented by Ronald William Kasserman of Kasserman Law Offices PLLC.
Ergon is represented by Larry J. Rector and Julie A. Moore of Steptoe & Johnson PLLC.
The case is assigned to District Judge John Preston Bailey.
U.S. District Court for the Northern District of West Virginia case number: 5:16-cv-00037