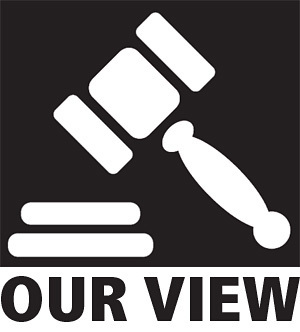 Nags and scolds. They think they know everything, that they're smarter than everyone else, that they have the right to tell their inferiors – us – what we should and shouldn't do. They worm their way into positions of authority and start issuing prescriptions and prohibitions for our "betterment."
They're elitists. They prefer the company of other elitists and disdain ordinary people. The rules they make apply only to us and never to them. The things they like are good and should be subsidized by us. The things we like are bad and need to be regulated or banned by them.
They hate NASCAR. They hate barbecue grills, domestic beer, and tailgate parties. They can't stand movies that are uplifting or patriotic.
They have an abundance of baseless self-esteem – and that's all they have, other than the power to torment the taxpayers who pay their salaries. They're not that smart, they're just arrogant.
Barack Obama has surrounded himself with an army of nags and scolds, some – such as EPA Administrator Gina McCarthy – almost as arrogant as him.
Not satisfied with her ongoing war on the coal industry, McCarthy has set her sights on stock car and drag racing, issuing a rule that would require certified motor vehicles, engines and emission control devices to remain in their certified configuration even if altered vehicles are used exclusively for competition or non-road purposes.
"This rule effectively makes modifying a vehicle for purposes of racing illegal," West Virginia Attorney General Patrick Morrisey explains. "That will destroy jobs and end a pastime Congress specifically protected under the Clean Air Act. Any purported benefit gained by EPA would pale in comparison to the economic damage it will cause."
Morrisey and six other state attorneys general have urged McCarthy to rescind the rule.
Don't hold your breath waiting for that to happen. Just keep counting the days until the nags and scolds get forced out of office.