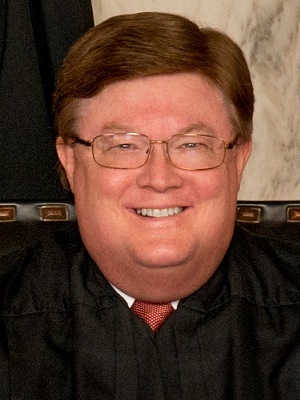 CHARLESTON – Two state Supreme Court candidates utilizing the public finance option in the race have spent nearly $150,000 on television ads.
Incumbent Justice Brent Benjamin and Beckley attorney Bill Wooton have combined to spend $148,870 on TV ads, according to Federal Communications Commission records.
Wooton has spent $110,140 on TV ads, and Benjamin has spent $38,730. The other three candidates – former state Attorney General and Supreme Court justice Darrell McGraw, Morgantown attorney Beth Walker and Clay County attorney Wayne King – have not spent any money on television advertising, according to public records.
According to campaign finance reports filed April 1, Benjamin has reported raising a total of $534,050, including $483,489 in public funding. Wooton has reported raising a total of $545,725.99, including $475,000 in public funding.
Walker has reported raising a total of $170,075.66, and reports a loan of $250,000 from her husband, Michael Walker, to her campaign. McGraw has reported raising a total of $52,866.92, and reported loaning his campaign $1,360, the cost of a filing fee. King has loaned his campaign $13,860 and has raised no money.
"So far, the tone of campaign ads in West Virginia's Supreme Court race has been constructive and we've seen no sign of outside spending by special interests," said Susan Liss, Executive Director of Justice at Stake, a nonpartisan nonprofit that advocates for fair courts and tracks judicial election spending. "The state deserves credit for reforms it has put in place to help make this possible, and we hope that these positive trends continue all the way through Election Day."
A recent state Supreme Court order upholding the State Election Commission's decision to award public financing to Benjamin and Wooton is "good news for the future of the public financing program," according to Julie Archer, Project Manager with WV Citizen Action Group and a co-coordinator of WV Citizens for Clean Elections.
"Two candidates participating may be a sign that running for the high court on public financing is the new norm," Archer said. " In previous elections, West Virginia gained notoriety for negative attack ads.
"Thankfully, our Supreme Court elections, since implementing this important reform, haven't been contentious or the target of huge outside spending. We hope this trend continues."
Candidates' campaign filings suggest that more advertising may be on the way.
Benjamin notes expenditures of over $260,000 for unspecified "media buys" and over $57,000 for a media buy with WV Radio Corp. Walker's disclosure lists a $20,000 expenditure for unspecified "advertising and consulting."
Justice at Stake said the total costs for the 2012 West Virginia Supreme Court race for two seats reached almost $3.7 million. Of that, nearly $1.3 million was spent on television ads. It also notes that the most expensive West Virginia Supreme Court election was in 2004 when total costs were over $6 million in a race for one seat. Benjamin was elected in that race, defeating incumbent Justice Warren McGraw, who is Darrell McGraw's brother.
A poll in February by Orion Strategies showed Darrell McGraw leading the field in the five-person race. It showed McGraw with 25 percent support among registered voters, and Benjamin trailed at 10 percent. Walker and Wooton were at 4 percent each, and King had 2 percent. The poll also shows that 55 percent of those surveyed still are undecided.
Starting this year, all judicial elections in West Virginia are non-partisan. That means the candidates aren't tied to political parties. It also means the May 10 primary is the only election for judicial seats. The five candidates for Supreme Court are running for one open seat, which currently belongs to Benjamin.