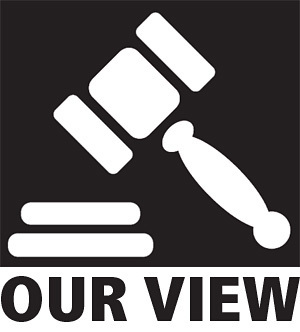 Picture Joe Manchin and Booth Goodwin on the day that Don Blankenship was sentenced to a year in prison and assessed a $250,000 fine: what a flurry of back-slapping, fist-bumping, and high-fiving there must have been! Maybe they celebrated with a bottle of Dom Perignon and a couple of Cohibas.
We hope they enjoyed the moment, because a moment is all it was.
Yes, the former and would-be governors got the best of a longtime political enemy, but it wasn't the crushing defeat they'd hoped for. Even the comparatively mild punishment meted out to the former Massey Energy CEO could be overturned on appeal.
That would be when the roles reverse and the real fun begins.
Facing three felony charges tenuously tied to the Upper Big Branch mine explosion in 2010, and up to 30 years in prison, Blankenship was acquitted on all three. The only conviction Goodwin's team obtained was on a misdemeanor charge of conspiracy to willfully violate mine safety standards.
Maybe the jury felt sorry for Goodwin and didn't want to send him away empty-handed. After all, he is running for governor and needs to have something to crow about.
And crow he did – in the courtroom, after he'd resigned as prosecutor and begun his gubernatorial campaign.
"Why is it that, as a citizen, Booth Goodwin appears in court, working the crowd like it's a fundraiser?" Blankenship attorney Bill Taylor asks. "I've never seen anything like that in my life. He's going around shaking hands with everybody as if this is an opportunity for him to take credit."
Taylor says he's "never seen such blatant evidence of a political motivation … having his picture taken, commenting on his campaign materials."
Goodwin and mentor Manchin should enjoy it while they can. If allegations are proven that they colluded on a politically-motivated prosecution, Blankenship will be the one celebrating.