WHEELING – The trial date has been set in a lawsuit against Blue Ridge Manor Apartments alleging injuries.
The jury trial has been scheduled for Feb. 28, 2017, at 8:30 a.m., according to the Jan. 12 scheduling order.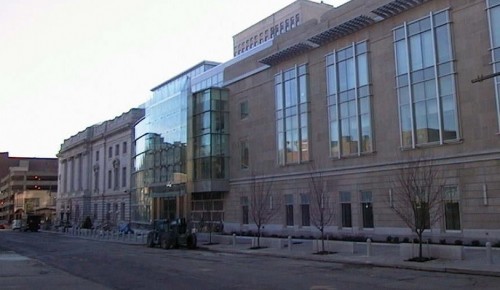 The pretrial conference will be held on Feb. 17, 2017, and discovery must be completed by Nov. 18.
"The parties shall have mediated this matter in good faith on or before October 1, 2016," the order states. "If the parties employ a private mediator, lead counsel for the plaintiff (or an attorney representing a defendant if the plaintiff is appearing pro se) shall instruct the private mediator to complete the mediation report form…and submit the completed mediation form to the appropriate clerk's office within ten…days following the mediation."
Joinder and amendments must be completed by May 16 and expert disclosures must be completed by Sept. 18.
On Feb. 3, 2015, Edward Kokosinski was on the defendant's premises when he violently fell to the ground and was injured, according to a complaint filed Oct. 15 in Brooke Circuit Court and removed to federal court on Nov. 23.
Kokosinski sustained serious injuries as a result of the defendant's actions.
The defendant knew or should have known of the condition of the property and should have correctly the condition and warned Kokosinski, according to the suit.
Kokosinski claims the defendant failed to maintain the parking lot in a reasonably safe condition; allowed the parking lot to become unreasonably unsafe and remain unreasonably unsafe; failed to inspect the parking lot when it knew or should have known that ice would be present while invited guests were coming onto the premises; and failed to warn him of the danger presented by the presence of ice in the parking lot.
The defendant also failed to post any warning signs and failed to properly salt the parking lot, according to the suit.
Kokosinski claims as a result of the defendant's negligence, he suffered a broken hip and other injuries.
As a result of the defendant's negligence, Kokosinski incurred medical, hospital and prescription medication charges; and will incur charges in the future, according to the suit.
Kokosinski is seeking compensatory damages with pre- and post-judgment interest. He is being represented by Eric Chaffin and Patricia Booth of Chaffin Luhana LLP.
Blue Ridge is represented by Heather M. Noel and Sara E. Brown of MacCorkle Lavender PLLC.
The case is assigned to District Judge John Preston Bailey.
U.S. District Court for the Northern District of West Virginia case number: 5:15-cv-00147