BECKLEY – The state Supreme Court campaign for Bill Wooton has responded to a recent statewide television ad with one of its own.
On April 25, the Republican State Leadership Committee released, which can be viewed online, targeting Darrell McGraw and Bill Wooton for doing nothing to stop President Obama as he "rolled over West Virginia."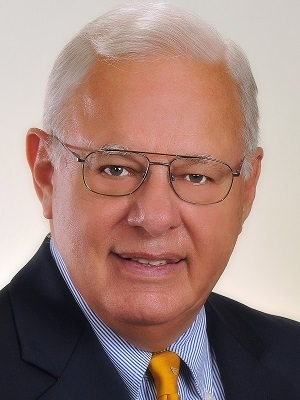 Two days later, Wooton's campaign answered by launch a statewide TV spot. His campaign says the RSLC ads were funded with more than "$500,000 of outside money provided by a special interest group besmirching the good service" Wooton has given to the state.
"These nasty ads are paid for by gambling and drug money tied to Las Vegas and Puerto Rico," a voiceover says in Wooton's ad, which also can be viewed online.
"Some of those TV ads are saying things that are just not true," Wooton says in the new ad. "You have to ask what do they want with our Supreme Court."
In announcing the response ad, Wooton's campaign also reminded voters "they should simply consider the facts and question why these negative ads have suddenly appeared and where this money comes from. They should be curious about whom these ads benefit."
"It is an easily demonstrated fact that Bill Wooton's political and professional career has long-served all West Virginians fairly and equally and has never been questioned," Wooton campaign spokesman Joe Safety said in a statement. "Bill Wooton's record is not attackable.
"These negative ads are a weak attempt on the part of outsiders, using money from highly-questionable out-of-state sources in support of an unworthy and unqualified candidate to mislead voters, as this new Wooton response ad will clearly reinforce."
When the RSLC ad debuted April 25, Justice Brent Benjamin issued a statement critical of it.
"Our Legislature has clearly stated that massive special interest spending on negative ad campaigns harms the public's perception of the fairness of our courts," Benjamin said in a statement. "I have worked hard for the past 12 years to create a fair, independent, and stable court.
"Our court is moving in a positive direction, and I agree with our legislators that these negative advertisements should have no place in today's judicial campaigns, and that our courts should remain independent of any special interests or political groups."
Judicial elections in West Virginia now are non-partisan, and the ad attacks two former officeholders who were Democrats. McGraw is a former Supreme Court justice and longtime state Attorney General, and Wooton served in both the House of Delegates and the state Senate.
Benjamin, who won his seat in 2004 as a Republican, called for the other candidates to condemn the negative ad as well.
"I call on Beth Walker and Wayne King, as well as Mr. Wooton and Mr. McGraw, to join me in condemning these and any other negative campaigns in our Supreme Court race," Benjamin said in his statement. "The election for this important office is now just two weeks away, and early voting begins Wednesday.
"I believe the voters will appreciate our efforts to keep the campaign positive and focused on the judicial records of the candidates."
A spokesman for Walker, who previously ran an unsuccessful bid for the state Supreme Court as a Republican in 2008, said she is focusing on "her positive campaign" as the election nears.
"She is sharing with voters why she is the best choice to be our next Supreme Court Justice," Joe Reidy said. "Beth will be traveling the state for the next two weeks talking about her conservative vision for a Supreme Court that is fair, impartial and follows the rule of law."
The RSLC ad campaign, which is valued at more than a quarter of a million dollars, directly attacks Wooton and McGraw. It was released by the RSLC's Judicial Fairness Initiative.
On its site, the RSLC says the ad called "Stop The Insiders" is the first phase of a multi-platform ad campaign leading up to the May 10 primary. The ad is accompanied by an online digital ad.
"As elected officials, Darrell McGraw and Bill Wooton swore oaths to serve the people of West Virginia, yet their allegiances to President Obama and his liberal donors consistently took precedence," RSLC President Matt Walter said in a statement. "The Mountain State has suffered enough under this administration, and the election on May 10th will give West Virginians a chance to fight back.
"McGraw and Wooton – proven advocates of the president's misguided agenda – are the wrong choice for the West Virginia Supreme Court, and we want voters to remember that as they head to the ballot box in a few short weeks."
Benjamin's position on the court is up for grabs this year in the May 10 election. McGraw, Walker, Wooton and Clay County attorney Wayne King also are running for the seat.